NEWS
Exclusive! Chelsea Houska of 'Teen Mom 2' Talks Adam Lind, Daughter Aubree and Season 4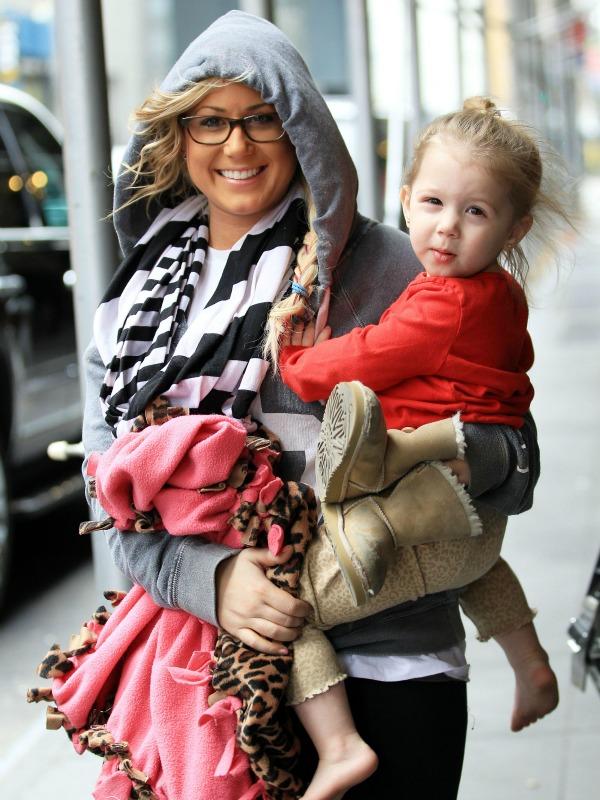 First of all, have you checked out our brand new, Teen Mom Facebook page? Click here to like it now!
Now on with our exclusive chat with Chelsea!
Here's hoping this day goes by fast so we can all get home and watch the Teen Mom 2 reunion wih Dr. Drew! But because we just can't wait that long, we chatted with Chelsea Houska about her life now and what to expect on season 4. Check out what she had to say!
Article continues below advertisement
OK!: Do you have any regrets about filming? Was there ever a point where you felt like maybe you didn't want to be filmed anymore?
CH: I wouldn't say that I regret anything, but I always, after we film, I always get worried because I know frustrating the Adam Lind thing is for everyone else to watch. So I always get nervous before each season because I'm like, Oh my gosh, I'm going to deal with all of that crap again. But I mean, that's just what's really going on in my life so there's nothing I can do to really change it. It's just, people have to watch me go through this.
Article continues below advertisement
OK!: What has been the best part of being part of Teen Mom 2?
CH: I love that there are so many girls who will come up to me and be like, "Thank you, because I have been in a relationship like that and you showed me that I wasn't by myself." And a lot of people, after the finale, after I got my GED results, were like, "I knew if you could do it, that made them want to do it. So it shows that people are taking it positively and bringing it into their own life, and not thinking that just because they're young mothers they can't achieve what they always wanted to achieve.
OK!: Have you spoken to Leah Messer since she had her baby? Were you surprised she wanted to have another child now?
CH: I haven't talked to her recently so I don't know exactly what's going on. But I wish her all the best, her and her family. I know Jeremy Calvert is a great guy and she's a good mom.
OK!: If there is a fifth season of Teen Mom 2, would you be up for it?
CH: We haven't heard about another season yet, but I mean if they decided to do it, I would definitely be down for it.
Article continues below advertisement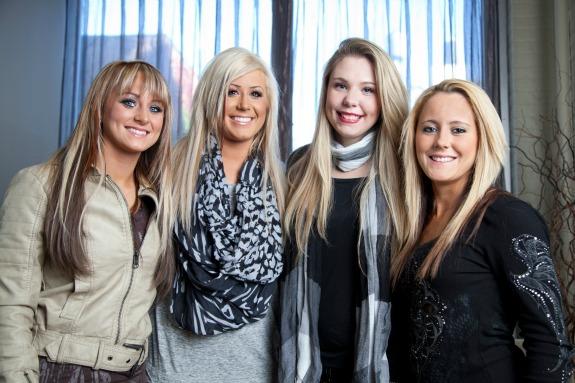 OK!: Would you want to film your own series if given the chance?
CH: Yeah, I think that would be really fun. Kind of do it in a different way, and focus not just one thing.
OK!: Where does your relationship stand with Adam right now?
CH: We're not together, and we haven't been together for quite a while. He sees Aubree every once in a while and that's about it.
OK!: Is there any truth to the rumors that he is having another child with someone else?
CH: I'd rather not talk about Adam's personal life.
OK!: Do you ever worry that Aubree will remember you being upset about Adam a lot?
CH: I do worry about it, but I feel like a lot of people…I try to put myself away from her if I'm upset, you know what I mean? Like, I'll leave the room. But that's not always entirely possible. But I mean, every mom has gotten emotional in front of their kids before. I try not to but when she gets older, I'll explain to her everything that went on and I think she'll be pretty understanding.
Article continues below advertisement
OK!: Who would you say has been the most supportive of you throughout your whole journey shooting the show?
CH: Definitely both of my parents. They've been a great support system. They're always there, they may not agree with everything that I decide to do but they offer support and give advice for what they should think I do. They tell me what they think I should do but know I'm going to make my own decisions, they don't force me to do anything.
OK!: Can you update us on where you are right now with cosmetology school? How are you liking it?
CH: I'm still in school. Hopefully once I finish that I can start my own salon.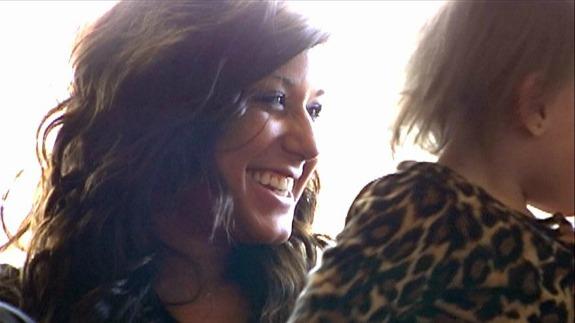 OK!: It seems like you get a lot of fans asking for hair tips on Twitter, which must be fun.
CH: Yeah, it's super fun! I like it a lot, it's a fun career field, and I always like teaching so it's fun to keep up with that kind of stuff. You can have beautiful hair forever!
Article continues below advertisement
OK!: We got a question on Twitter about your friend Megan that you used to live with. Are you still friends?
CH: Me and Megan are still super close. We hang out all the time. She had a baby and was in a relationship for a while so we weren't hanging out as often then and she wasn't on the show very much but we still hang out and talk almost every day. I think she's on the upcoming season a little bit.
OK!: Another Twitter question: Have you tried therapy again? We got a question from someone wondering why you stopped so quickly and if you plan to go back.
CH: I feel like therapy is for some people and it's not for other people. I have nothing against therapy, but I don't think that's something that works for me. I mean, I could be wrong since I only went one time laughs. But I have a feeling I would rather have support and talk to my friends and people that know me. I have a hard time opening up to people I don't really know. And I know that that's their job but it's not for me.
Article continues below advertisement
OK!: One last Twitter question: What's your relationship like with Adam's parents?
CH: Adam has amazing parents. They don't film often but they are great people, and they'll have Aubree and they always check in on her. They're super nice. It's a very good relationship with them.
OK!: If Aubree could have a play date with any celeb kid, who do you think she would have the most fun with?
CH: Oh my gosh, that's hard. I don't know. She's very goofy and girly.