NEWS
OK! Exclusive: What Newbie RHOBH Star Kathryn Edwards Really Thinks Of Kyle Richards, Erika Girardi & More!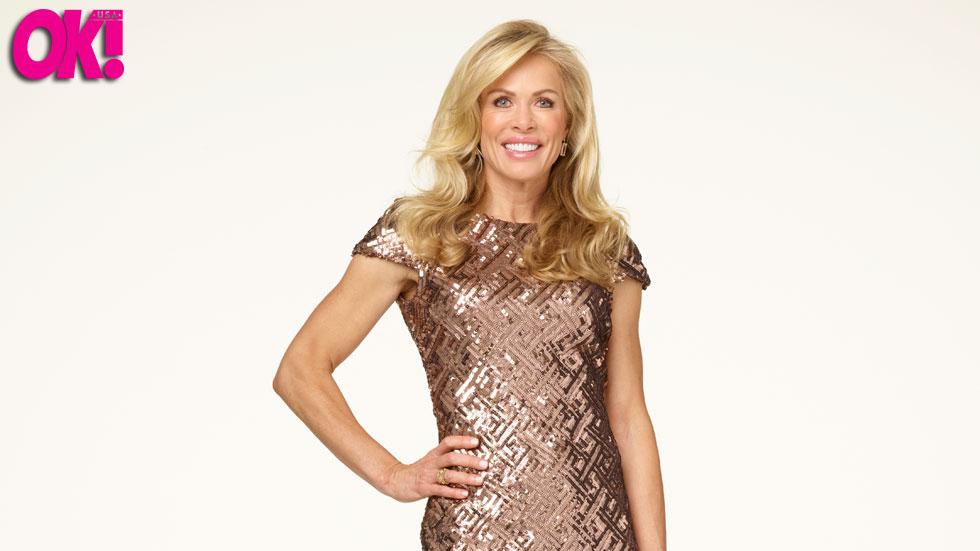 Coming out swinging! The Real Housewives of Beverly Hills' second new star is being introduced on tonight's episode and she certainly wants to make her mark on season six of the popular Bravo franchise.
Kathryn Edwards, 51, is a mid-western girl who relocated to the West Coast to pursue modeling and now is married to former NFL star Donnie Edwards.
Kathryn was roped into the series by friend Lisa Rinna who described the show as "an adventure for sure."'
Article continues below advertisement
"It's always nice to meet a new group of women," she told OK! exclusively. "I think for the most part everyone was pretty welcoming. A few of them were a little curious, but I knew Rinna and I knew Yolanda Foster."
OK! Exclusive: Kyle Richards Insists Sister Kim With Never Forgive Lisa Rinna!
She explained that she "instantly liked Eileen Davidson" but was "a little trepidatious about Kyle Richards just because of her friendship with someone that I wasn't so fond of."
That person being Faye Resnick! Later on the series, we see Kathryn confront Faye about a decades old feud— "I'd never met Faye and I knew she was friends with Kyle. There was a little bit of a history with Faye and I both not having known each other. She had mentioned me years and years ago and I just wanted to make sure when I did met her I let her know that I didn't appreciate it," she said.
Kathryn is also nine years older that her pro-athlete hubby, which she doesn't mind at all!
Article continues below advertisement
Kim Richards Begs And Pleads To Return To Real Housewives Of Beverly Hills
Age difference appears to be a theme this season, with the ladies obsessing about the gap between Erika Girardi, 44, and her lawyer husband, Tom Girardi, 76.
"I think it's a lot easier to look at my husband and say 'Well, of course,' rather than Erika's husband and say 'Huh?'" she admitted.
And as for Yolanda's ongoing battle with Lyme disease, Kathryn is in complete support of her fight. "I'm not in any type of agreement with questioning her illness. I know that Lyme disease is a serious thing and my step-dad has it … And I have other friends that have it so I'm very well aware," she said.
She added, "I hope that I can keep my cool!"
The Real Housewives of Beverly Hills airs Tuesdays at 9pm ET on Bravo.