REALITY TV
Jenelle's Mom Barbara BANS Jace From Mother's Day Celebrations Because Of David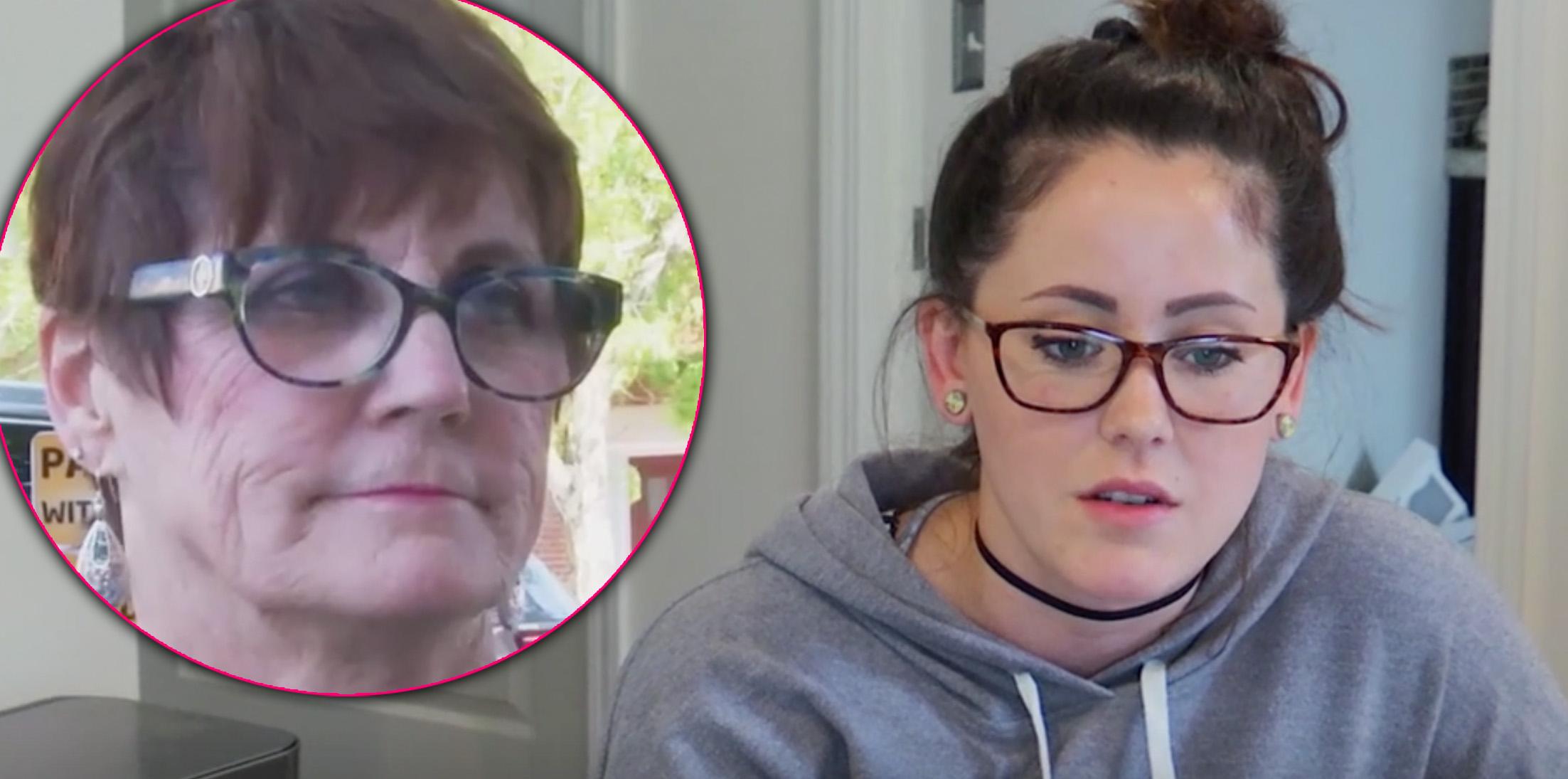 An emotional rollercoaster!
Jenelle Evans was preparing to celebrate an unhappy Mother's Day. After her blowout fight at the restaurant with her mother, Barbara Evans, over being caught drinking wine and driving, according to David Eason, the two have not spoken. "It really upsets me that Jace isn't here and all the other kids are here, Maryssa is spending Mother's Day with her mom. Everyone is with their mom, but not my son," she said. He replied, "It's your mom's fault. What a great mother." Barbara offered Jenelle to see Jace for Mother's Day, but only if David wasn't there, which caused their fight to explode.
Article continues below advertisement
Kailyn Lowry and her ex-husband, Javi Marroquin are finally on better terms! The former spouses were able to be together to help Isaac learn how to ride a bike. Just when their relationship was running smoothly, Javi decided it would be best for Lincoln to file for child support for a savings account. Then, she was served with "petition for child support" from her ex-husband. She told the producer, "He never came out and told me that he was filing. I mean, I always knew he had it in his back pocket but I didn't think he would ever file." Adding, "The petition is for child support and medical support. I should provide health issuance for Lincoln, which he gets for work." After Kail asked Javi what his reasoning was behind the request, he told her, "a savings account." She said to the producer, "No it's because he wants to be spiteful and wants the money."
Briana DeJesus' countdown to baby was flying by! The single mother was preparing to celebrate her baby shower with her entire family and friends, but she was concerned since they were unaware that her second baby daddy, Luis, cheated on her. But the party preparation didn't exactly run so smoothly.
Leah Messer lived through every mother's nightmare the last few episodes with her special needs daughter, Ali Simms. The 8-year-old was rushed to the emergency room after having breathing difficulties and was falling more often. Luckily, tests results came in and restricted airways could be the result of allergies and she received medications to help.
Chelsea Houska wed her second baby daddy, Cole DeBoer, last October, but their reception was quickly approaching! The two decided to reschedule their reception to focus on their son Watson, but the date was quickly approaching. While talking to her sister and her mother, about their big day, they were not too excited about the idea of it being in a tent.
What did you think of tonight's episode? Let us know your thoughts in the comments section!