Turning Back The Clock

NEWS
Anti-Aging Products & Other Beauty Treatments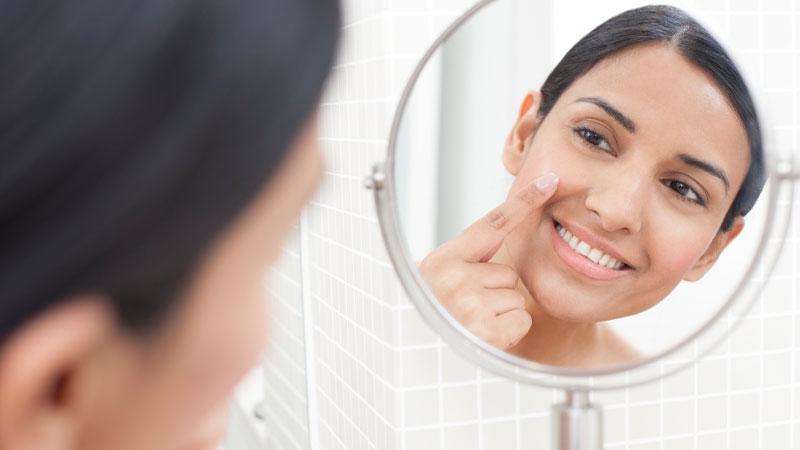 There's no shortage of beauty and anti-aging products that claim to turn back time and reverse wrinkles, sun damage, and fine lines. But how can you know which are worth the splurge and which should go in the trash? Many anti-aging products rely on harsh fillers such as retinol to undo years of damage. While those ingredients can work, they can be too abrasive or irritating for people who have sensitive skin.
Article continues below advertisement
That's why we were intrigued to hear the internationally famous medical TV host talking about a new study focusing on how human growth hormone (hGH) works as an anti-aging agent. hGH is an essential hormone produced by the body that's responsible for ramping up collagen production, the protein that helps your skin maintain its structure. As you age, hGH and collagen production naturally slow down, which can lead to thinner, looser skin. Sounds great, right? (Not!) Well, the results of the recent study he cited have shown that a new product, SeroVital-hgh, can improve hGH levels by up to 682 percent. SeroVital (pictured below) is an anti-aging supplement that comes in pill form and contains a special blend of amino acids that, when taken on an empty stomach, have been clinically shown to naturally boost your body's production of human growth hormone.
The result? More youthful hGH levels. Many experts believe hGH is the key to keeping skin looking clearer, smoother, and younger. At 99 bucks a month, it's a tad pricey, but it's a cheaper alternative to monthly hGH injections, meaning it could be a useful weapon to have in your beauty arsenal.
The anti-aging supplement is gaining popularity among beauty industry pros. Celebrity makeup artist Kevin James Bennett swears by it, saying, "I'm impressed. The lines around my eyes have diminished, and my overall skin texture is smoother and firmer. Here's the biggest shock—I haven't touched up my Botox in 10 months (which means it's gone), yet people are still commenting about how much 'better' I look. This skeptic has been schooled."
Article continues below advertisement
He also maintains that despite long hours on the set and his age, that he has a lot more energy and is losing weight.
"After using SeroVital for less than a month, I noticed I was sleeping more soundly and deeply, and in turn I was waking up more refreshed and recharged," he reveals. "By combining SeroVital with a moderately healthy diet, my stamina has increased and my fluctuating weight has actually decreased and stabilized. I'm even feeling stronger. The most noticeable (and appreciated) result has been a sharp decrease in those annoying energy slumps during the day."
Click here to learn more about SeroVital!
Looking for more ways to revive your skin? Here are more three beauty products we swear by to turn back time:
1. Boots No7 Protect & Perfect Intense Beauty Serum: An easy-to-apply and non-greasy formula enriched with Vitamins A and E give this product the thumbs up from us.
2. Adventuress Vividly Restorative Skin Purifier: Designed by an active woman for active women always on the go, the Adventuress Vividly Restorative Skin Purifier decongests environmentally damaged skin, reduces breakouts, and promotes cell turnover, all of which come together to promote beautiful, firm, and healthy skin. It's perfect for use after a long day at the slopes or whenever your face needs a little TLC.
3. Avon Clinical Pro Line Eraser Treatment: Fade deep wrinkles with this pro line eraser treatment. Instead of using harsh fillers such as retinol, it uses an amino acid called A-F33 to help fade the look of wrinkles in as little as one week.