NEWS
OK! Exclusive: Julie Benz Shares How to Make Hosting Thanksgiving a Little Easier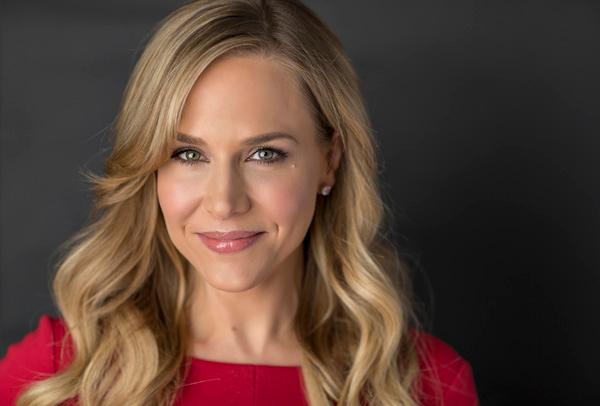 Actress Julie Benz has a long history of appearing in some of the most iconic creepy genre shows about the sci-fi and supernatural, from Roswell and Angel back in the day to Dexter and Defiance more recently. She is also—who knew!—the queen of Turkey Day, from the sounds of it. As a holiday spokesperson for Boston Market, she chatted with OKMagazine.com about her favorite ways to use their prepared dishes to cut down on stress, and focus on your family... and eating, of course!
Article continues below advertisement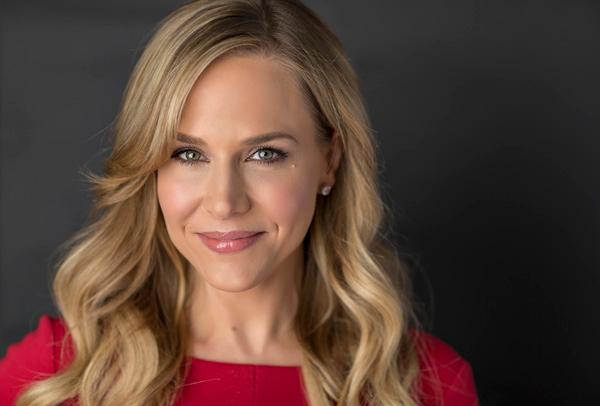 OK!: I have lots of food questions, but let's start by talking about your show. It's such a cool concept! Can you explain it?
Julie Benz: Yes, Defiance takes place in a post-apocalyptic Earth after there's been a war between humans and aliens. It's about—can humans and aliens live together peacefully? The aliens can't go home, they're stuck here, so they have to find a way to survive together. There's also a gaming element; they launched a video game at the same time, so you can play the game and watch the show.
OK!: So who are you on the show, and where do you fit in?
JB: I play Mayor Amanda Rosewater. Now, after season one, former mayor Amanda Rosewater. In season one, I was the mayor of the town, and my job was to keep the peace between the humans and the aliens, but spoiler alert: I lost the election at the end of season one. We're in the middle of shooting season two now. I can't tell you what I am, but it's a whole different world!
Article continues below advertisement
OK! News: Try one of these autumnal cocktails for your Thanksgiving!
OK!: You've worked on a few sci-fi shows, and that's what has been most successful this pilot season. I'm wondering if you have any insight on why futuristic, sci-fi things are so huge right now?
JB: I think with sci-fi genre material, it gets popular when we're dealing with really difficult issues in our own life. Our economy is low, our planet is suffering. I think the sci-fi genre allows us to explore the what-if scenrios, the questions that we ask ourselves. That's why it's popular right now.
OK!: How did you first get really into cooking?
JB: I got into cooking in my 20s. It was another creative outlet for me. I love having people over. I wasn't always a good cook. My first meal, everything was microwaved. My friends ate it, and pretended to like it. I have good friends! laughs I have since grown in the kitchen, and to me it's the center of the home. It's a way for me to express my love and feelings toward people.
Article continues below advertisement
OK! News: The guitarist of Train has some ideas for which wines to serve at your Thanksgiving table.
OK!: Do you have a place where newbie cooks can get started?
JB: Yes, I'm a big believer in semi-homemade. I'm a big believer in letting the experts do the hard work, and fixing it up and making it your own with a few key ingredients. I'm working with Boston Market for the holiday season, and I use a lot of their side dishes, their prepared sides, for my holiday recipes. My butternut sage mashed potatoes, I use their Boston Market mashed potatoes and add some butternut squash and butter and sage to them.
OK!: Is there a way to make Thanksgiving feel less stressful for the hostess?
JB: Don't feel like you have to do everything yourself! I used to spend hours in the kitchen, and it was hard. I never had any time to spend with my friends and family that came for the holidays. So that's why I started using prepared sides to help with the cooking. You don't have to do everything from scratch!
OK!: Are there other ways to make your holiday memorable, as far tablescapes or traditions?
Article continues below advertisement
JB: The thing I love about Thanksgiving is that whenever we sit down to eat, we go around the table and everyone says what they're thankful for. We always start with the kids, and it's always so wonderful to see Thanksgiving through the eyes of children. Everyone expressing what they're thankful for really brings the family together, and gives you insight into your family and friends.
OK! News: Try this Hunger Games twist on your favorite hot chocolate recipe!
OK!: What thing in pop culture are the most thankful for this year?
JB: My iPad! laughs I am so thankful for my iPad and iPhone to stay connected. I'm in the middle of shooting season two of Defiance, with 15-16 hour days on set, and just to be able to skype with my husband or friends while I'm working is a blessing.
How do you make Thanksgiving a little easier as a cook? How did you learn how to cook? Do you ever use prepared sides? Tell us in the comments below or tweet us @OKMagazine.