NEWS
The 10 Craziest Tweets From 'Teen Mom 2' Star Jenelle Evans and Courtland Rogers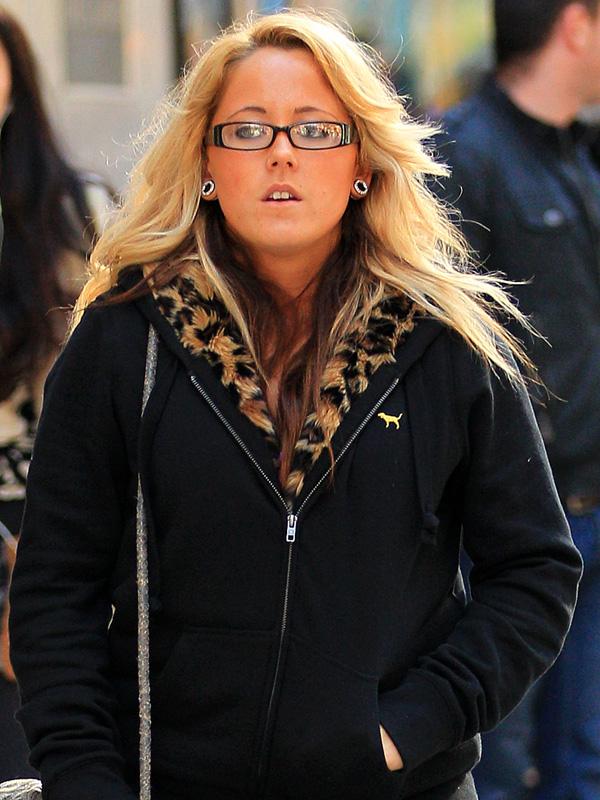 It's been an all out Twitter war between newlyweds Jenelle Evans and her husband of six weeks Courtland Rogers.
There have been accusations of abuse, abandonment and cheating and it's unclear as to what is true and what's not.
Jenelle has said Courtland was unfaithful and now he is saying she's back to together with her ex boyfriend Gary Head.
The Teen Mom star, who is seven weeks pregnant, and her estranged hubby have been on social media nonstop telling anyone who will listen about how horrible the other one is.
Article continues below advertisement
To catch you up to speed on the latest drama of Jenelle and Courtland, we have complied a few of their tweets.
1. Jenelle announced she was divorcing Courtland online and wrote," I am getting a divorce, ASAP. YOU F**KING LEAVE OUT OF TOWN AND I MIGHT BE HAVING A MISCARRIGE?! F**K U, U F***ING PIECE OF S**T."
2. Jenelle was rushed to the hospital because she was scared she was having a miscarriage and Courtland was no where to be found. He left town and wasn't not with her in the E.R. Jenelle got upset and Courtland defended his actions writing, "Wow I came to Michigan to see my best friends grave because I honestly don't have much longer on this earth there are things I have to do."
3. Jenelle accused Courtland of hitting her and he lashed out writing, "Omg that lil bee sting ?? I never put my hands on her!! And look at this pic looks like she picked a pimple to hard."
4. Jenelle has turned to her ex-boyfriend Gary Head for support during this situation and apparently Courtland is not happy about that. He writes, "@gary_head make sure u imagine my face while ur pounding roast beef."
Article continues below advertisement
5. Jenelle, clearly angry at Courtland, wants him to know that she won't take anything that's going on lying down. She writes, "U can f**k me over, I f**k harder."
6. Jenelle says she knows Courtland cheated because other women are telling her that's the case. She writes, "Wow ladies coming out of the wood work left and right telling me how unfaithful he was being, omfg...."
7. Courtland Tweets about how upset he is over Jenelle, "I could give two flying f***s about being famous! I want my god damn life back that jenelle riped from my soul! She broke my f***ing heart."
8. Jenelle's 3-year-old son Jace seems to know a little about what's going on and Jenelle isn't quite sure what to tell him. She writes, "It's sad when yr son asks u why someone hurt u... Wtf do u say OMG."
9. We're really not sure what Courtland is referring to here, but it seems like he's saying he's sick, but can't reveal what is wrong yet. He writes, "If I could only tell y'all about myself without getting out down for it y'all all would understand :( my health is not well at all I g2g."
10. Is Jenelle having regrets over Tweeting everything she has about Courtland? She writes," so sad how all this drama is all over the web."
Are you team Jenelle or team Courtland? Tell us @OKMagazine!