NEWS
Aaron Carter "Alive & Well" After Twitter Death Hoax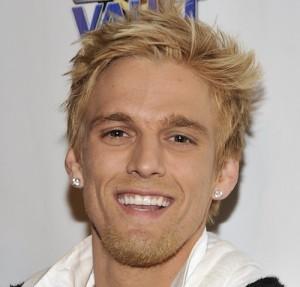 Twitter death hoaxes ran rampant this holiday weekend, giving many a scare. Tweets that singer Aaron Carter had died exploded on the Internet, but luckily the former teen dream put his fans at ease, taking to the social networking site to slam the death reports.
According to the Twitter hysteria over the weekend, Aaron, 23, died of a drug overdose.
Article continues below advertisement
"This is the real Aaron Carter I know there's a Hoax Going Around, But I'm Here, Alive & Well. At the compound Working on my mind & soul." Aaron Tweeted in response to the scary rumors.
Aaron's manager, Johnny Wright, also confirmed to E! News, "Aaron Carter is alive and well at my compound in Orlando, rehearsing for a New Year's show."