NEWS
Adam Dell Sues 'Top Chef' Host Padma Lakshmi for Custody of Their Daughter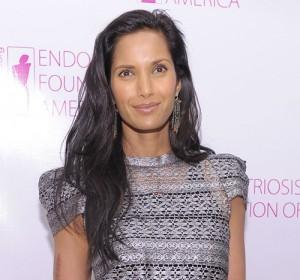 Padma Lakshmi has a custody battle on her hands. Adam Dell, venture capitalist and brother of billionaire Dell Inc. founder Michael Dell, has gone to court to fight the Top Chef host for custody of their 11-month-old baby, Krishna.
According to the New York Post, Adam filed a lawsuit in Manhattan Supreme Court asking for full custody of their daughter, who will turn one on Feb. 20.
Article continues below advertisement
Adam claims that Padma has ignored his request for more time with Krishna.
"Adam Dell, above all else, wants to have an active and substantial role in the upbringing of his daughter with Padma Lakshmi," Adam's lawyer, Bill Zabel, told the NYP in a statement. "Unfortunately, Ms. Lakshmi has severely limited his time with their daughter and has refused to negotiate a reasonable co-parenting agreement. Mr. Dell has tried his best to avoid going to court, but Ms. Lakshmi has given him no other choice at this time."
Sources tell the post Adam is looking for a more reasonable "co-parenting agreement" and wants to be named on his daughter's birth certificate, as well as having his last name along with Lakshmi's.
Padma and Dell dated briefly in 2009, but she's continued dating IMG owner Teddy Forstmann, who many thought was the baby's father at first. In January of last year, Adam was confirmed to be Krishna's father.
"It appears to us that Mr. Dell remains more interested in garnering media attention than working out details to see Krishna or in her welfare," a rep for Padma told the Post.
Padma often speaks very fondly of motherhood and her close bond to Krishna.
"Everything is better with her around," Padma said in an interview last summer about her baby girl. "Anything from the beginning of the day till the end."