NEWS
The Agony of the Tweet: Jimmy Fallon vs. Ashton Kutcher in Ultimate Skee-Ball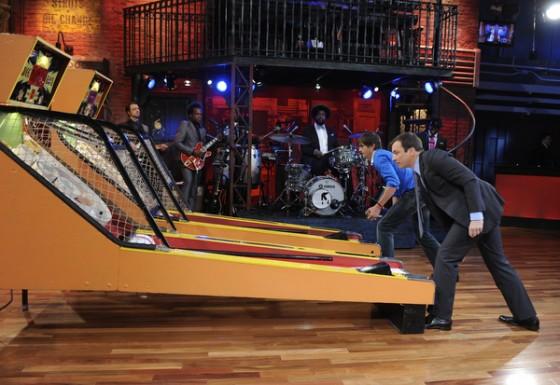 Last night on Late Night with Jimmy Fallon, guest Ashton Kutcher faced Jimmy in a game of "Ultimate Skee-Ball" that would require the loser to Tweet about their defeat to their massive number of Twitter followers.
After a grueling contest, Jimmy proved victorious, forcing Ashton to Tweet to his more than 3 million followers: "I got my ass kicked by @jiMmyfallon in skeeball that's amazing"
Congratulations to Jimmy on his crushing victory. And remember — follow OK! on Twitter at Twitter.com/OKmagazine!
Article continues below advertisement