NEWS
Alexa Ray Joel Speaks Out After Hospitalization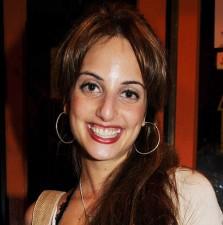 Supported by her friends and family, including parents Billy Joel and Christie Brinkley, Alexa Ray Joel speaks out after being hospitalized for a drug overdose in the beginning of Dec. and the singer is ready to help others.
Having suffered from heartbreak herself in the past, Alexa has decided to aid others in getting over a breakup.
Alexa wants "to help young girls with something I feel I know a GREAT deal about: Heartbreak-Related Depression," the 24-year-old wrote on her official Facebook page, as reported by Hollywood Life.
Article continues below advertisement
Bringing more attention to a topic that she feels is very important, Alexa is even going back to school to learn more about the subject.
"I hope to bring this topic more to light," Alexa wrote on Facebook, "I'm even going back to school for Psychology in hopes to learn more about this and many other afflictions that many of us have had to face… after all, there's nothing more fascinating than the human mind and it's respective conditions," Hollywood Life reports.
Luckily for Alexa, who is doing fine post hospitalization, there are many people close to her that have offered support which she writes, "never failed to cheer her up!" according to Hollywood Life.