NEWS
'American Idol' Fight Not the First for Mariah Carey and Nicki Minaj?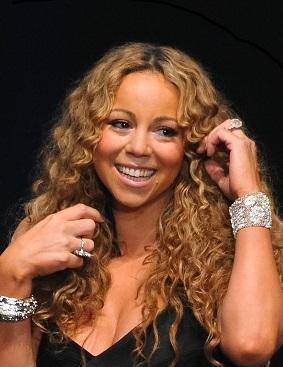 Headlines blew up this week with stories about Mariah Carey and Nicki Minaj's war at the American Idol judges' table, which was captured on camera and leaked on the Internet.
Now, sources are saying that that is far from the first fight the star vocalist and rapper have had. Back in 2010, Mariah and Nicki worked together on a music video for the song "Up Out of My Face." Of course, in 2010, Nicki was not as big as she is now, and Mariah was already a legend.
Article continues below advertisement
OK! GALLERY: NICKI MINAJ SHUTS DOWN TIMES SQUARE FOR NOKIA LUMIA 900
Mariah's longtime stunt-double, B. Scott (who has several YouTube hits of his own) was not at all surprised by the leaked video of the arguement, nor the allegations that Nicki threatened Mariah with a gun.
"Mariah went out of her way to be nice to Nicki and make her comfortable in 2010." But Nicki was less than appreciative, "making faces at Mariah laced with rude comments under her breath," he told a source.
B. says he told Mariah about Nicki's behavior, but she chose to ignore it. Meanwhile, a source close to Nicki says, "He works as Mariah's stunt double and of course he would say things like that. He's worked for her for years."
OK! GALLERY: MARIAH CAREY IS RED HOT IN LONDON AND TALKS NEW ALBUM ON TWITTER
B. further reported he spoke with Mariah recently, and she says she wants to get past what went down this week and focus on the contestants.
Article continues below advertisement
That would be nice, wouldn't it? The show is presently holding auditions in Baton Rouge, L.A. Producers released a statement to that effect: "This is one of the best, most passionate, dynamic and invested judging panels we've ever had. We love and support all of the judges and the fantastic work they are doing, and we can't imagine a better group to find the next American Idol. Despite all the accusations and media speculation — much of which is inaccuate — production is going extremely well today and the judges are focused on finding the best talent here in Baton Rouge."