NEWS
Amy Winehouse Leaves Hospital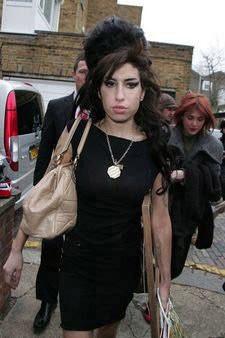 Amy Winehouse has been discharged from the hospital after a nearly two-week stay, her spokesperson has confirmed.
"Doctors recommended that she continue as an outpatient," her rep says.
Over the weekend, the troubled 24-year-old left temporarily to perform at Nelson Mandela's birthday party and at the Glastonbury Festival, where she lashed out at a fan. Amy returned to the facility following her performances.
Article continues below advertisement
"She was allowed to leave for the performances and it was felt that this went really well," her rep adds. "As her treatment is coming to a close, it was decided she should return home."
The Grammy winner was admitted to a London clinic by her father Mitch after fainting at her house. Following extensive tests, Mitch announced that his daughter had developed , but added that Amy was "responding brilliantly to treatment."