NEWS
Angelina Jolie Attends Trial of Congolese Warlord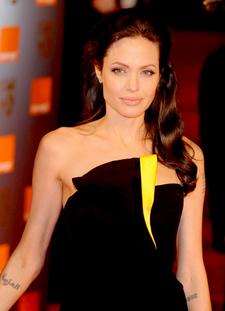 Angelina Jolie, an outspoken advocate for the rights of children across the world, attended the International Criminal Court trial of a Congolese warlord on Tuesday in the Netherlands. The warlord, Thomas Lubanga, is charged with using child soldiers, the AP reports.
A statement released by the court Tuesday says the case against Lubanga is a "landmark trial for children," and called attention to former child soldiers who traveled to The Hague to testify. This trial is the first international trial to focus on child soldiers.
Article continues below advertisement
Lubanga is the founder and former leader of the Union of Congolese Patriots political movement and its armed wing. He has pleaded innocent to charges of recruiting and using child soldiers in tribal conflicts in 2002-2003. The United Nations estimates up to 250,000 child soldiers still fight in more than a dozen countries.
Meanwhile, partner Brad Pitt did his part to better the world, as he and his brother Doug Pitt donated $600,000 to Drury University's O'Reilly Family Event Center to pay for the center's Leadership in Environmental Energy and Design Gold certification.
The center will be the first Gold LEED-certified arena in the country, according to a Drury news release. The Pitts made the donation in honor of their father, William A. Pitt.