NEWS
Angelina Speaks Out for Refugees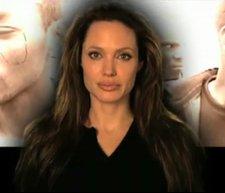 Angelina Jolie is staying on top of her duties as United Nations High Commission on Refugees Goodwill Ambassador, by recording a public service announcement to call attention to World Refugee Day, which is June 20.
Angie has always worked hard to draw attention to the plight of the millions of people who have been forced to flee their homes because of war or persecution.
"Please don't turn away. Refugees are the most vulnerable people on earth," says Angie in the PSA. "Every day, they are fighting to survive. They deserve our respect. Please do not forget them. Remember them on this day. World Refugee Day."
Article continues below advertisement
For more on World Refugee Day, visit UNHCRhref="http://.
Watch below: