NEWS
Angie Tells Brad: Sleep on the Couch!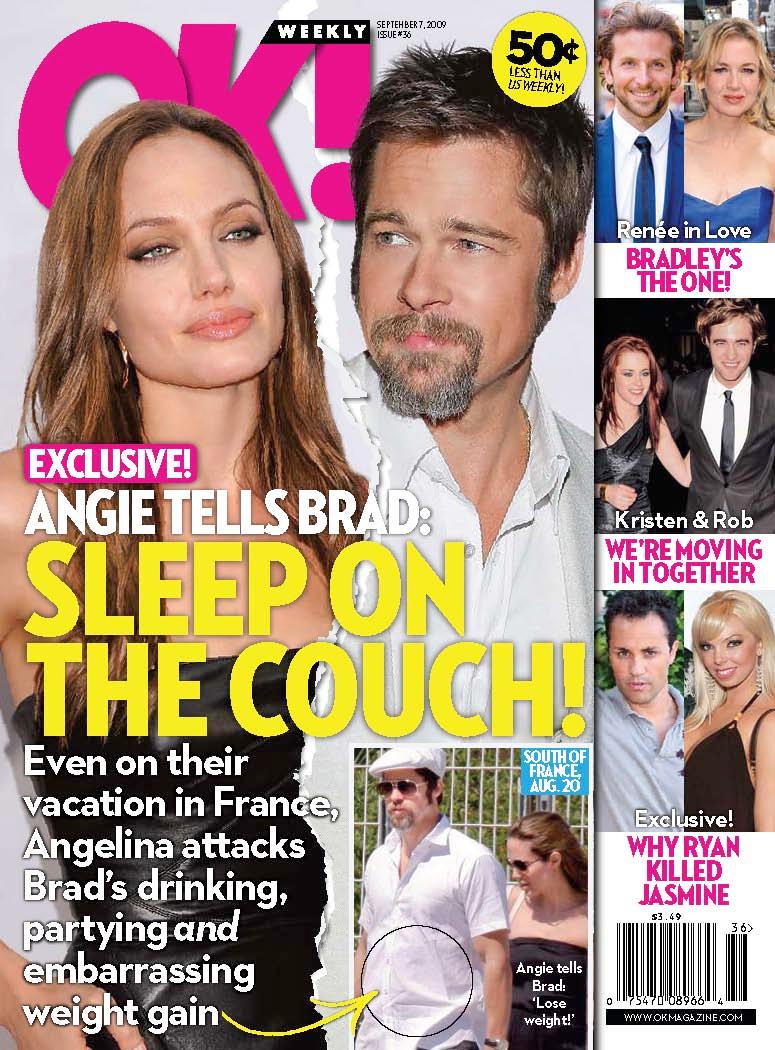 While Angelina Jolie and Brad Pitt headed to France to work on their relationship — after all, it's where they shacked up when Angie was expecting their twins, Knox and Vivienne -- a Jolie-Pitt insider reveals that the couple's retreat has gotten off to a very rough start. "Brad has been adamant that Angie spend time with the family and focus on them with as much passion and energy as she does all her projects," the source explains to OK!.
Article continues below advertisement
However, "right after they got to France, Brad found a box of scripts that Angie had said she wanted to read. She and Brad got into a fight over it. Angie stormed out of the room and went into the bedroom."
In fact, the Wanted star was so mad that she demanded Brad sleep on the couch! Angie walked away from the fight to keep the kids from witnessing it -- Maddox, Pax and Shiloh were there while Zahara and the twins napped in another room -- while Brad did his part to downplay the spat.
"He played video games with the boys all night and made breakfast for the family in the morning, including fresh grapefruit juice for Angie," says the source. While reconciliation isn't always easy, the two seem to be doing their best to make their kids feel that all is well, including taking Maddox and Pax to the pet store the next day, Aug. 20, to expand their brood with gerbils and goldfish.
For more on Angie and Brad's struggles, pick up the new issue of OK!, on sale everywhere Thursday!