NEWS
Anne Hathaway's Ex Owes $3.6 Million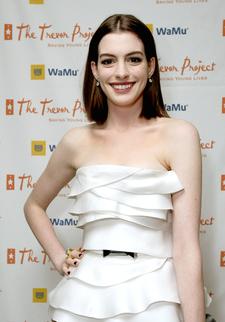 Although Anne Hathaway has left her ex Raffaello Follieri far behind, the Italian businessman is still dealing with his legal troubles after ripping off investors in a real-estate scam involving the Vatican.
Raffaello has agreed he owes more than $3.6 million to those he duped into believing he had ties to the Vatican, according to the Associated Press, and federal prosecutors say he will pay $2 million to Dundee Realty Corp. as restitution. He'll also dole out $813,000 to Yucaipa Corporate Initiatives Fund and $40,000 to an Atlantic City monsignor.
Article continues below advertisement
Anne's ex is serving 4.5 years in jail after pleading guilty in the scam.