NEWS
Another Day in Court in Britney Case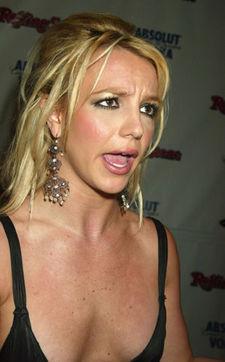 As predicted by OK! after return to old form for Britney Spears, lawyers for her father Jamie Spears were back in an L.A. courtroom this afternoon where sources tell OK! they were expected to ask the judge to strengthen the existing conservatorship order that gives Jamie and co-conservator, attorney Andrew Wallet, temporary control over Brit's financial and medical decisions.
Wallet, along with lawyers from the firm of Luce-Forward and court-appointed attorney Sam Ingham, appeared before Judge Goetz this afternoon. Jamie did not make an appearance, though sources tell OK! that he was dressed in a suit and ready to make his way to court if needed. No attorneys from the firm of Trope & Trope, who represent Brit in her custody battle with ex-hubby Kevin Federline, were present.
Article continues below advertisement
After a brief closed-door session with the judge, the press officer for the court told OK! that "all parties agreed and what they wanted was granted. Nothing went unopposed." For now, the documents of today's hearing will remain sealed, but Ingham tells OK! that what went on this afternoon was "just a small part of the puzzle."
Last night, as Britney and her boyfriend Adnan Ghalib hopped in and out of the Beverly Hills Hotel, Jamie and Lynne saying they are "deeply concerned about our daughter's safety and vulnerability and we believe her life is presently at risk." They also stated that the existing conservatorship orders "are being blatantly disregarded" and requested that "the court's orders be enforced so that a tragedy may be averted."
Yesterday, after checking into the hotel and meeting up with Adnan, the pair paid a visit to lawyer Adam Streisand, who on Monday had attempted unsuccessfully to have himself named as Britney's attorney. This morning, Streisand released a statement clarifying that he has decided to not involve himself any further in Brit's legal matters.