NEWS
Audrina Wants Some R-E-S-P-E-C-T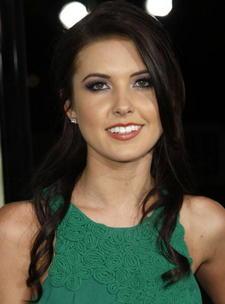 After all the drama she endured with Justin Bobby, Audrina Patridge knows exactly what she's looking for in a guy now.
"Respect," she tells OK! at the Cloverfield premiere. "I mean, after Justin. laughs Manners. Attractive."
The Hills star doesn't have to look far for a good friend though — she attended the event with buddy and roommate Lauren Conrad
"We always have fun together," Audrina says. "We space it out."
Article continues below advertisement
Talking about her friend Lauren, says Audrina is "loyal and trustworthy. She's a genuine, nice and good person."
Lauren was recently linked to Kristin Cavallari and Hayden Panettiere's ex, Stephen Colletti, after being spotted doing some dirty dancing together. Though she won't comment on the relationship, LC did share what she looks for in a man.
"A good sense of humor."
By David Lasky