NEWS
Behind-the-Scenes Family Drama on "The Hills"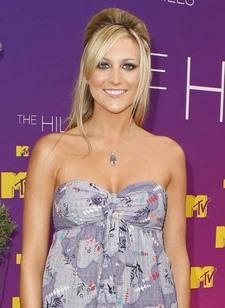 At Monday night's party for the finale of The Hills, the cast was buzzing about all the scandals, fighting and the cattiness! Stephanie Pratt, Hills newbie and sister to show star Spencer Pratt, opened up about her friendship with with her brother and Heidi's #1 enemy, Lauren Conrad.
"I don't see this as I'm choosing Lauren over my family," she explained. "I see this like this is Heidi and Lauren's fight and I've become friends with Lauren. We have a genuine friendship now. I understand why Heidi is mad but I don't get why Spencer is so involved and why they are such a united front."
Article continues below advertisement
And it appears that this tension has driven a wedge into Stephanie's relationship with her brother. "I haven't heard from Spencer and Heidi in three weeks," she revealed. "The last time we spoke was when we filmed for the finale three weeks ago."
And what about the rumors that Hills star Lauren had the terrible twosome banned from the party? "No. I have no control over the guest list whatsoever. This is an MTV decision."