NEWS
Bow Wow Reveals He Has a Daughter: "I Was Nervous How Y'all Would Look at Me"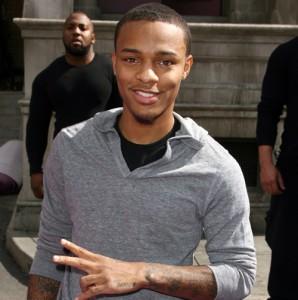 Bow Wow has revealed some pretty big news on his website. The 24-year-old rapper became a dad to daughter Shai Moss back in June, and is just announcing the news now.
"My lil girl is betting BIG fast," he writes on his personal website. "I love every minute of it, She inspires me to go harder. Even made me treat my mother better, its like it made me into a man over night."
He continued:"I waited so long to tell yall the truth because I was nervous on how yall would look at me. Yall know everyone makes a big deal out of everything i do. I wanted to be 1st n let yall know the real.Yes! I change diapers. Aint as bad as I thought hahaha."
Article continues below advertisement
OK! GALLERY: JUSTIN BIEBER & YOUNG CELEBS SHOW THEIR POWER IN HOLLYWOOD
But don't expect to see any photos of Bow Wow's baby girl anytime soon, as she lives with her mom, who has been identified as sexy video vixen Joie Chavis, according to E! Online.
"I want her to live with me so bad," he wrote. "Jus us 2. Thats m y dream man but fellas yall know how it go. Baby gotta stay with they momma and all dat bull. I hate that! So I have to fly 5 hours away to see her. I find myself going into my phone book jus lookn at pix of her. Sometimes I tear up cuz i just cant believe it brotha be emotional."
Bow Wow also revealed that his new little girl has given him a new lease on life and he has learned to handle all the drama he is confronted with.
OK! NEWS: BOW WOW TALKS CHRIS BROWN
"For the past 3 years I een battling life. Even thought about taking my own. I felt like as a kid i did everything and saw everything too fast which spoiled my adult years. i felt as is I had no purpose to live (Thinking selfishly) until god gave me the illest gift of my life."