NEWS
Britney Avoids Being Caught On Camera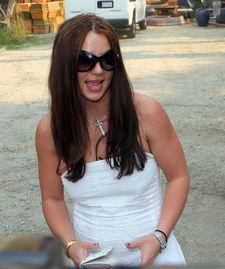 Fearing potentially embarrassing leaks to the Internet (though it's
hard to imagine anything more career-damaging than her performance at
the Video Music Awards), the judge in the Britney Spears/Kevin Federline custody battle ruled this morning that the pop star will not be videotaped during her deposition in the case.
According
to reports, K-Fed's lawyer had asked that the deposition be caught on
video, claiming that Britney's expressions and tone of voice are just
Article continues below advertisement
as important as the words she speaks.
However, the singer's
attorney was able to successfully convince the court that, given
Britney's high media profile, the chances of the tape ending up in the
wrong hands are high. So the judge ruled against Team Federline.
Both
Brit-Brit and the wannabe rapper are due in court in Los Angeles at
1:30 p.m. for their first joint appearance in the custody case. OK! is on the scene and will bring you reports throughout the afternoon.
MORE ON:
Jamie Lynn Spears