NEWS
Britney Spears Slams Ex-Husband & Haters for False Reports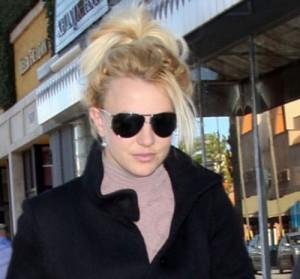 Britney Spears is voicing her true feelings on Twitter about the recent report that she was beaten by boyfriend, Jason Trawick. The star slammed her ex-husband of 55 hours Jason Alexander, as well as the media outlets involved in releasing the story, sending them the simple message — "Kiss my lily white southern Louisiana ass!"
Her camp has been backing her since the story was published, but Brit felt it was necessary to have her voice shine through during the controversy, Tweeting —
Article continues below advertisement
Brit is also celebrating her 29th birthday today, and let fans know she was heading out for a romantic weekend with Jason!
Brit's ex-husband, Jason Alexander, gave a magazine interview where he claimed he is still close to the pop princess, and said she was beaten by her current beau.
He also reportedly gave audio material to a web site, saying it was a conversation between him and Britney about the abuse.
Britney and her camp slammed the stories in an official statement on her site, where she maintains she'll be taking legal action for the lies.
"Every aspect of the story published by Star Magazine is completely and utterly false and Star Magazine was informed of the falsity of this story before it was published," part of the denial reads. "The statements attributed to Jason Alexander are a complete fabrication as Britney has not had any form of communication with Mr. Alexander in years."
On a lighter note, Brit seems happy to be celebrating her 29th birthday and also Tweeted many thanks to her fans for the warm wishes.
"My fans mean the world to me & waking up to all of your wishes really made me smile, so here's something that I hope will make you smile..."
Happy Birthday Brit!