NEWS
Brody Jenner's Bro Code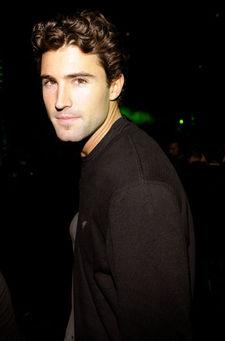 The number one resolution on the New Year's list of The Hills' star Brody Jenner? Find a new best bro!
He'll be doing exactly that on his new reality series Bromance, which premieres tonight.
Brody isn't taking the search to find a new BFF lightly. "Every bro is different," he tells me of the nine men who compete for the title.
"Ultimately, I"m looking for someone to be a loyal friend who is trustworthy, first and foremost. And someone who gets along with who you surround yourself with already is good too."
Article continues below advertisement
That means Brody's new pal will have to gel with his existing bros Sleazy T and Frankie Delgado, who aid him in his search.
"Frankie was always getting jealous, which is pretty funny," Brody laughs.
Earning entry into Brody's inner circle isn't an easy feat. Some of the challenges are just, well, strange.
"There could be some alligators involved in the sleeping arrangements," Brody reveals. "It's not pretty."
But worth the battle. Bromance's winner is a pretty cool dude, according to Brody.
"I get along with him very well," Brody confesses, then spills, "We can't hang until the show airs, which kinda sucks."
Don't worry, Brody. True friendships withstand the test of time!
Bromance premieres Monday, Dec. 29 at 9 p.m. on MTV.