NEWS
Bruno's Banana Hammock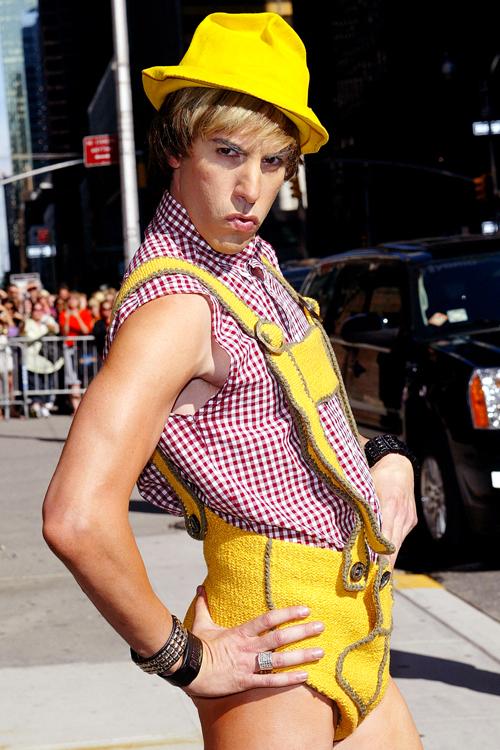 Sacha Baron Cohen, in character as Bruno, delivers his best blue steel outside of Ed Sullivan Theatre in NYC for the Late Show With David Letterman on July 9.
Sacha also paid a visit to Dave earlier this week dressed as the flamboyant fashion reporter.
SEE ALL 10 PICS OF BLONDIE BRUNO IN THE GALLERY!
MORE ON:
Sacha Baron Cohen
Article continues below advertisement