NEWS
Christian Bale Goes Batty Over Batsuit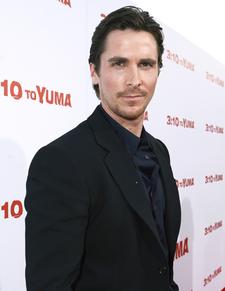 Batman may look kick-ass in his Batsuit glory, but don't think it felt that way wearing it.
"The first movie was like having a vice tightened around my skull for months on end," Christian Bale tells Parade.com of donning the leather suit in 2005's Batman Begins. "I convinced myself only helped me to portray the rage that this alter ego, Batman, felt."
But the actor didn't let his dissatisfaction go unnoticed. Costume designers took his complaints to heart and fashioned a more forgiving suit for next month's The Dark Knight.
Article continues below advertisement
"Thank God," Christian sales. "I'm so appreciative of that. They were able to make that a whole lot more comfortable."
Not to mention, better ventilated as well -- there's no air-conditioning involved, but the 34-year-old isn't sweating his butt off in it either.
"It was nothing so advanced as that. It was just material that was able to breathe a little, so that I wasn't leaving the puddles of sweat behind me if I stood still for longer than 30 seconds," he says.
And should there be a third flick in the series, Christian is hoping for even more comfort -- and more character development.
"What Batman is all about is a double-sided edge; there's a duality to this character, which makes him still interesting to play in the sequel—I hope in a third," he says. "And I'm working with people who are going to inspire but also demand that I come up with something new. I do love the unknown, but there's more to investigate in Bruce Wayne and Batman."