NEWS
Clay Aiken's headed to Broadway!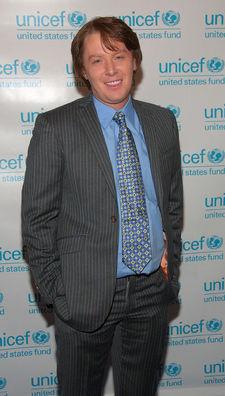 The most successful American Idol runner-up has signed on to the Broadway production of Monty Python's Spamalot. Clay will step into the shoes of Sir Robin, the Not Quite So Brave as Sir Lancelot knight with a fondness for musicals, starting on Jan. 18 through May 4, and the 28-year-old can hardly wait to get on stage.
"Let's not lie, the chance to work with legendary creative minds like Mike Nichols and Eric Idle is, on its own, a reason to jump at this opportunity," the singer said in a statement.
Article continues below advertisement
Renowned director Mike Nichols, who's been at the helm of the Tony-winning quirky musical since 2005, is equally as excited to welcome Clay into the Spamalot clan. "Clay Aiken is amazing beyond that glorious voice," he said in a statement. "Turns out he is an excellent comic actor and a master of character... This guy is not only a star, he is a lot more. We are lucky to get him for Spamalot."
Can you smell a Tony in Clay's future?