NEWS
Confessions of a Teen Idol: One calls it quits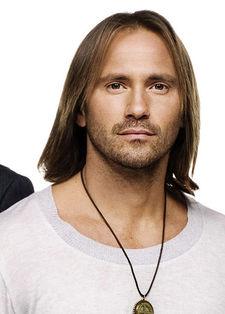 Last night on Confessions of a Teen Idol, a challenge finally broke one of the boys.
At an auction to raise money for charity, former model and party boy was asked to remove his shirt for $1,000.
While most men would have ripped it off for a pack of gum, Eric's a life coaching guru now, and being objectified by tons of drunk women really doesn't fit his whole spirituality theme.
At first, Eric rightfully refused the task, as that part of his life is over. But the screams of the audience – and his fellow former idols – made it tough to stand his ground. As he took off his shirt, Eric knew he was going to "leave the show" after that, he announced in the next frame.
Article continues below advertisement
But this doesn't mean we've seen the last of the original The Real World alum on reality TV. When the boys of Confessions stopped by the office, I asked Eric if he'd ever do a current day reunion of the groundbreaking MTV series.
"Sure," he replied. "I'm open to do anything that I can use as a platform to raise awareness and promote the CHI Force brand." CHI Force is life philosophy he and his brother, John Nies, created using seven disciplines to restore a more holistic life.
"Whether it's Confessions of a Teen Idol or a Real World reunion or walking down the street with a big sign over my head, it doesn't matter. It's about the cause," he continued. "It's more than a passion. It's a purpose and responsibility. I believe it's my karma and destiny, and it's fulfilling my life purpose."
Stand strong behind your beliefs, Eric. You've got my support to keep your shirt on when you return to reality TV.
Catch the rest of the guys on Confessions of a Teen Idol Sundays at 8 p.m. on VH1.