NEWS
COVER STORY: Kristen Stewart Ready to Win Back Robert Pattinson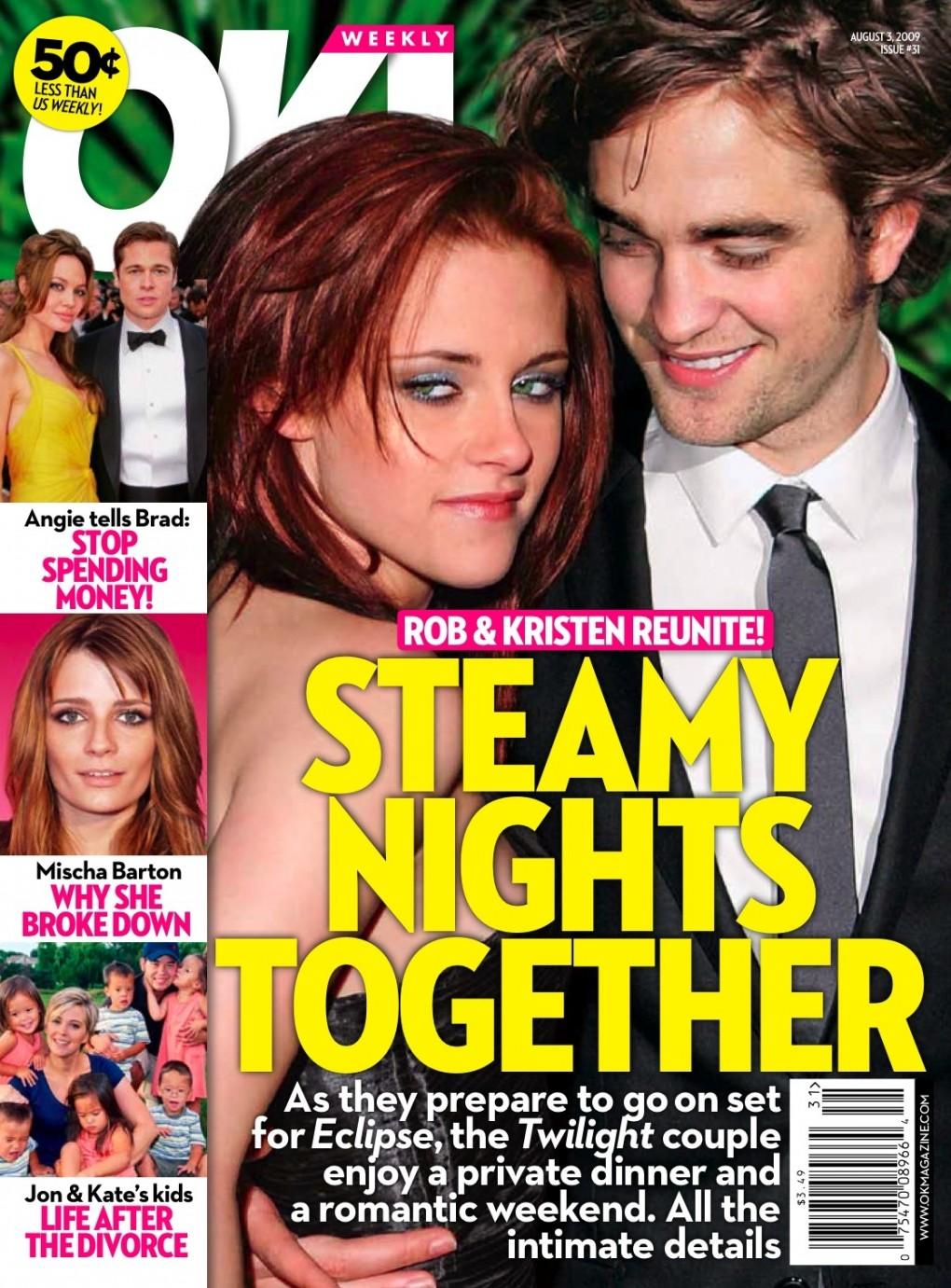 In what is perhaps one of the summer's most eagerly anticipated events, Twilight dream couple Kristen Stewart and Robert Pattinson will finally be reunited at Comic-Con International in San Diego, which starts July 23. And fans of Stephenie Meyer's best-selling vampire book series aren't the only ones anxious about the pairing: For weeks, Kristen has sat back while Rob continues to get cozy with his Remember Me co-star Emilie de Ravin.
Article continues below advertisement
But now Kristen is determined to win back her leading man.
"Kristen's got too much going for her to come in second," a source close to the 19-year-old actress tells OK!. "She really cares for Rob, and if he still feels the same, she wants their relationship to progress. The Comic-Con reunion will be a real test."
However, R-Pattz's chemistry with Emilie hasn't escaped Kristen, either.
"She's seen photos of them sitting with Emilie's hands resting tenderly on Rob's arm, and she sees the way Emilie looks at Rob," says the source.
Although Kristen was initially going to avoid Comic-Con, her pals, including Runaways and New Moon co-star Dakota Fanning, have convinced her to not only show up, but to fight for him with everything she has.
"Her friends are insisting she look as hot as she can when she and Rob see each other so he will fall head over heels with her all over again," says the pal. "And Kristen is taking their advice to heart. She asked her Runaways stylist to find her a sexy sundress and a couple of great outfits to wear at the convention. She wants to look so amazing that Rob won't be able to take his eyes off her."
Will Emilie show up at Comic-Con? Where will Rob head after San Diego? Pick up the new issue of OK! — on sale everywhere Thursday, to find out!
CHECK OUT RECENT PICS OF ROBERT IN NYC AND KRISTEN IN L.A.! (Click the pics for full size)