NEWS
Cowell: "Tragedy Hit Us Like An Express Train"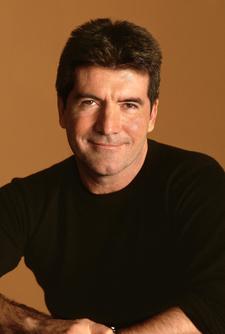 Simon Cowell has spoken out emotionally about the death of Paula Abdul's stalker, saying it "hit us like an express train."
The tough American Idol judge said the tragedy was "awful" and that he wished he could go back in time and have tried to save misguided fan and Idol contestant, Paula Goodspeed.
But the Brit, dubbed Mr. Nasty, said that he has decided not to tone down his famously harsh criticism because of the incident.
Article continues below advertisement
"I have thought long and hard about this," he said on Wednesday, "and I think the answer to the question is we continue in the way that we have always done."
"I think for the people at home," he said, "it is helpful showing people the process that, if you're not very good, don't spend years trying to do something you're not very good at doing."
In a conference call with reporters, Cowell added that instead of going easy on Goodspeed, who killed herself outside Paula's home on Nov. 11, he would rather have got her proper help.
"My regret is that we didn't know how troubled this person was," he said. "If I could have gone back in time and known what she was going through, we could have then tried to help her, but we genuinely didn't know."
Contrary to Paula's claims that producers allowed Goodspeed, whom she said has been stalking her for more than a decade,to audition against her will, Simon told OK! that he was sure the show's bosses would have called off the try-out if she had said the word.
The new season of American Idol premieres Tuesday, Jan. 13 at 8PM ET/PT and Wednesday, Jan. 14 at 8PM ET/PT on FOX.
By Oliver Coleman