NEWS
Damien Fahey's Dream "I'm a Celebrity..." Cast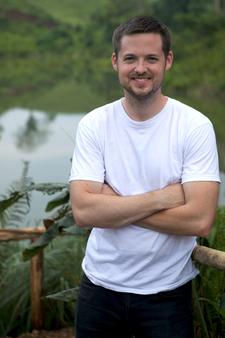 As the number of surviving celebrities is narrowed down to three tonight on NBC's hit summer reality show I'm A Celebrity... Get Me Out Of Here!, the show's co-host Damien Fahey, is already thinking about his dream cast for a future season.
"I would love to see Paris Hilton survive in the jungle for four weeks," Damien tells OK! by phone. "Lindsay Lohan, Dave Coulier from Full House, Clay Aiken — all would be great casting."
Article continues below advertisement
Looking back at this first wild season in the jungles of Costa Rica, Damien now believes that — more than the snakes, bugs and bad weather, the mental aspect of the game has been more difficult for contestants.
"Surviving on rations of beans and rice the size of your fist, and not being able to e-mail or Twitter," he explains. "I think that's the toughest."
Though America still has another day to decide the show's ultimate winner, Damien's already got his three faves selected. "I think Lou Diamond Phillips, Sanjaya and Patti Blagojevich are my top three" he says. "But it's anyone's game at this point."
As for the show's most controversial celebs, Heidi Montag and Spencer Pratt, who quit the show on repeated occasions, only to come crawling back. "They were a real pain when they first started," Damien admits. "And then when they came back they seemed quite friendly... It will be interesting to see which version shows up."
Don't forget to watch tonight's elimination and tomorrow's live finale, where one celebrity is crowned king or queen of the jungle on NBC starting at 8pm ET.