NEWS
'The Dark Knight Rises' Prologue to Premiere Before 'Mission: Impossible' in IMAX Theaters?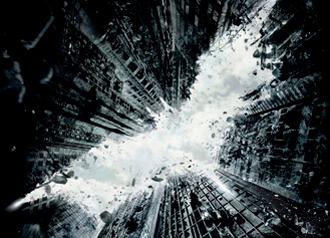 The Dark Knight Rises rumor mill keeps on getting more confusing. AMC released a statement saying the prologue will premiere before Mission: Impossible Ghost Protocol on high-resolution IMAX screens, but then retracted the statement!
According to MTV News, AMC posted on their blog, "The six-minute Dark Knight Rises prologue footage will only be shown on the higher resolution 70mm IMAX screens. Not the digital IMAX screens. Locations haven't been confirmed yet, so stay tuned for an update on AMC Theatre locations that will be showing the prologue Dark Knight Rises footage at a 70mm IMAX screen nearest you."
Article continues below advertisement
But AMC then removed that statement and posted a new one, so don't rush to find a high-resolution 70mm IMAX screen near you just yet.
"The information in this post has been retracted until further notice," the new statement reads. "Please refer to Warner Bros. for any information about The Dark Knight Rises."
Maybe the initial report was true, but Warner Bros. wanted to make the announcement themselves?
MORE ON:
The Dark Knight Rises