NEWS
Dexter Hacks into CBS Lineup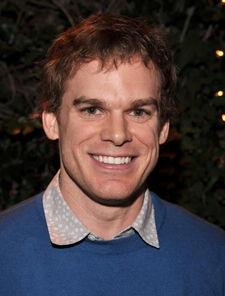 I love, love, love me some Dexter. I spent my Christmas holiday watching the entire series in one fell swoop (I need three or four doses of Dexter at a time!). Of course, my mama looked at me funny when I said, "Yeah, well it's this show about a serial killer, but he's just so cool."
Well, now the rest of my family can finally understand why I was so hooked when Dexter makes its network debut Sun., Feb. 17 at 10 p.m. on CBS. The channel will air the entire first season. No doubt the blood, gore and sex will be toned down for network TV, but I think my peeps can finally get down with this gentler version (as gentle as you can get about a man who wields a hacksaw for kicks!).
Article continues below advertisement
Hmmm, 12 straight weeks of Dexter. Who says the writers' strike is all bad?