NEWS
Dexter: Season 2 (Blu-Ray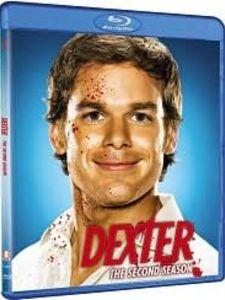 (Paramount Home Entertainment)?
Starring: Michael C. Hall, Jennifer Carpenter
?Showtime's gripping crime drama is back for another season of splatter and tense psychological maneuvering. Forensics expert Dexter (Hall) spends the 12 episodes tracking the Ice Truck Killer and the Bay Harbor Butcher—a case very close to his heart. Season 2 features a great turn by Keith Carradine (Deadwood) as Special Agent Frank Lundy and more drama with Dex's girlfriend Rita (Julie Benz). Twelve episodes ?on three discs, plus extras including a "Tools of the Trade" video game and "Blood Fountains" featurette.
Article continues below advertisement