NEWS
Is Diddy the Next 'American Idol' Judge?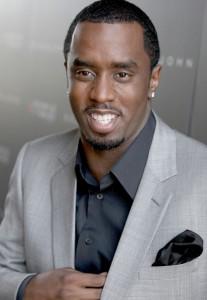 Now that Simon Cowell has departed American Idol, a replacement could be named any day. American Idol winner Jordin Sparks, runner-up Katharine McPhee and the original Apprentice winner Bill Rancic have come to a conclusion: Diddy was made for the job.    
"Diddy might be a good replacement," Jordin tells me during the Celebrity Pet Product Showcase. "We'd have to tell him that he'd have to work on the cussing, but in terms of personality, they definitely are the same because they say what's on their minds. They've been in the industry for a while. He would be good. But Bret Michaels might replace him, too."
Article continues below advertisement
Jordin sighs, "It's going to be different without Paula and Simon, so we'll see what happens."
Bill is also in Diddy's corner.
"I like Diddy," the star of Giuliana and Bill tells me. "Diddy's a great option, or Bret Michaels, someone I got to know a little bit with the Apprentice last season. Bret's a great guy, he's as genuine as they come, and he would be a good guy as well. I like those two as replacements for Cowell."
Hmm, what is it about Diddy?
"He's real. He tells it like it is, which I think they need. And he's made major stars in the music industry. I mean, the guy – everything he touches turns to gold in that arena, and he knows talent when he sees it, which I think is important. That show needs credibility, and I think he has credibility."
Runner-up Katharine has been keeping so busy with her charity work with ConAgra Foods and Feeding America that the competition for the judge's seat hasn't crossed her mind.
"Honestly, I have no idea," she tells me of who should helm American Idol. "I haven't even thought about it."
Here's my pic with Diddy and Bret Michaels:
Catch Jordin Sparks on Broadway beginning in August during her stint in the musical In The Heights.