NEWS
Does R.Patts Need Hair Help?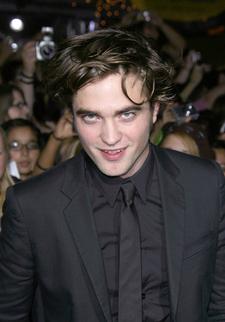 Although thousands upon thousands of screaming, panting, breathless fans might disagree, someone out there apparently thinks Robert Pattinson needs help with his hair (as if a little grease could keep the devoted fans away!).
CLICK HERE for OK!'s R-Patt gallery!
He once said it hadn't been washed in six weeks in order to keep that tousled, signature style, and now one company is offering up their services, much like , as he was frequently pictured sweaty and shirtless.
Article continues below advertisement
In an open letter, Axe Hair sends R-Patt their best advice for his 'do:
"December 10, 2008
Dear Mr. Pattinson,
Congratulations on the success of your new movie and on being named one of 2008's "Sexiest Men Alive." But, sexy or perplexing, your hair has been the talk of Tinsel Town. We know you don't want to spend a lot of time on your hair – you've said it hadn't been washed in six weeks –but AXE Hair wants to help keep you on those "sexy" lists. In a recent study, we found that most girls (80 percent) wish guys would wash their hair more often and, to put it in perspective, good hair leads to good game –90 percent of girls admit they are at least somewhat likely to go out with a guy if he has good hair. Just in case you're looking for a new edge in the mating game, we're providing you with a lifetime supply of AXE De-Glue Shampoo + Scrub, which features rock crystals and removes gunkyproduct-build-up, AXE Anti-Dandruff Shampoo + Conditioner because girls don't dig flakes, and AXE Shaggy Look Cream to give your mane an easy-going look for hair your girl can't resist. To replenish your AXE Hair supply, please contact us.
Enjoy!
Your Friends at AXE Hair"
Next move's yours, Rob!