NEWS
DVR This: Secret Diary of A Call Girl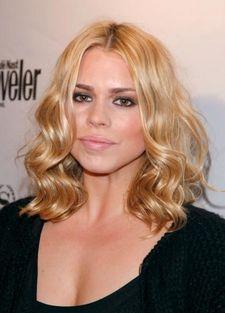 When I turn on a Shotwime series, I know the lead character is going to have some unique profession: drug dealer, serial killer, absolute monarch. So it's newest series, Secret Diary of a Call Girl, fits right in.
The show stars Bille Piper as Belle De Jour, a crafty entreprenuer who works as a high-paid escort in London. Belle, whose real name is Hannah, does the work because she loves sex and money. (The flexible hours don't hurt either.)
Article continues below advertisement
Belle keeps her work and personal lives totally separate, right down to her wardrobe and work quarters. And she takes her work seriously. When a first-time client asks for another girl after their initial meeting, Belle finds out the problem and makes the necessary adjustments so he can achieve ultimate satisfaction. There's nudity in this British import, but it's more about moving the story along than shock value.
Belle spends a lot of time telling us how to make a man very happy, very quickly and without much effort on her part, which makes Call Girl play out more like a documentary than a drama. I watched several episodes, and I really didn't feel an emotional connection to Hannah until she makes a startling confession to a friend. But then again, isn't that exactly the way Belle wants it?
Secret Diary of a Call Girl premieres Monday, June 16 at 10:30 p.m. on Showtime.