NEWS
Evan Lysacek Shares His Favorite Moment of the 2014 Winter Olympics!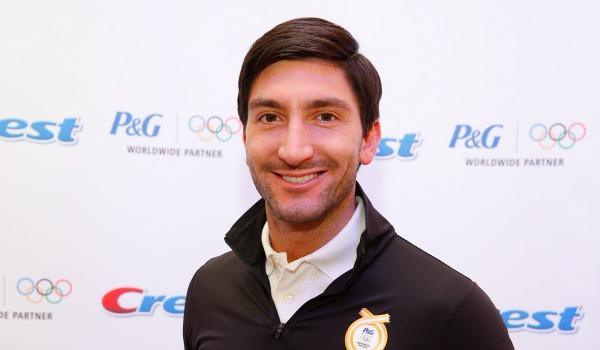 Did you watch the women's figure skating finals last night? The stunning triumph of Russian skater Adelina Sotnikova over star Yuna Kim has got everyone talking today. Figure skater Evan Lysacek knows all about those medal ceremonies—he won gold in 2010!—and he's on hand in Sochi watching it all go down. He's teaming up with the P&G Thank You Mom campaign, and stopped by the P&G Family Home in Russia to answer OK!'s Olympic questions!
Article continues below advertisement
OK!: What's your most memorable Olympics moment so far?
Evan Lysacek: It was pretty to cool to see the finals of the team figure skating competition. This is the first time we've had that event and to see Team USA come away with a medal after really strong skates was amazing. I think they really deserved that medal and represented our country well. Then to see Team Russia win on home turf with really strong performances, winning three out of the four disciplines, was pretty cool to be a part of because figure skating is so popular here in Russia. They call it the National Treasure. It's a sport that was first introduced in Russia, actually by a ballet dancer, and to see them excel so much at their own Olympics was great.
OK! News: Kristi Yamaguchi shares her favorite sport in the Winter Olympics (besides skating, of course!).
OK!: What's something that happened during training/behind-the-scenes that stands out in your mind and that you've never told anyone before?
EL: So much of my training happens behind the scenes. For Olympic athletes, we're not like professional athletes where every training session, every training camp is analyzed and scrutinized on Sports Center every night. We train and live in complete anonymity until all of a sudden, every four years, the spotlight and the eyes of the entire world are on us. We're very aware when people are all of a sudden watching. What went on behind the scenes was just countless hours of work at a cold, empty ice rink in Los Angeles where no one was watching and no press was recording what I was doing. I would go in the rink every day and dream my Olympic dream. I didn't have the opportunity to speak about it every day, but when the time came for me to be prepared, and I had that one opportunity, my preparation met that opportunity, and that happened on a very public level. But the training and the real Olympic moments that informed what I did out there were private.
Article continues below advertisement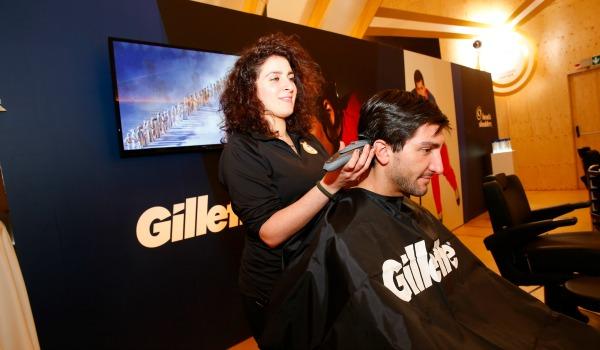 OK!: When you aren't practicing, what did you do in your downtime?
EL: I do have some down time now. Unfortunately, since I've been injured I've had a little more down time and even though I'm an athlete I still love sports. I like to play tennis. I like to ski. I've started playing hockey the last two years. I enjoy being active and being athletic. I like to run and in LA, I like to hike outside and ride my bike. So even when I'm not training, I'm still being active.
OK!: What's your favorite Olympic sport to watch on TV other than your own?
EL: I love skiing because I like to ski a lot. I like watching the downhill events. And I also really like the snow cross when they're going down the course together because there are so many times that I wish that I could just get rid of a couple competitors here or there. laughs I really envy them being able to take out the competition. laughs
Article continues below advertisement
OK! News: Learn eleven totally weird facts about the Winter Olympics.
OK!: What other celebrities/athletes reached out to you after your win and what did they say?
EL: Because the Olympics gets so much attention globally, right after the Olympics, I was invited to so many Hollywood-type events like the Academy Awards and the Vanity Fair Party. I kept going to these events and being like, "Oh my god I'm the only normal person here!" I went to Bryan Lourd's party before the Academy Awards and that's a very coveted party that's sort of an insider thing. I remember thinking, "What am I doing here?" I would turn one way and there's Madonna. Then I would turn around and bump into Leonardo DiCaprio. And then I finally found Bryan, and I said, "Thank you so much for inviting me. Why did you…?" and he said, "The guest of honor is here! EVERYONE! The guest of honor is here!" And I realized in that moment, the power of the Olympics. That it really does have an outreach into every demographic and every person whether they're an A-list celebrity or an average Joe in middle America that's watching. It doesn't matter. Everyone can experience that contagious quality of the games. The spirit.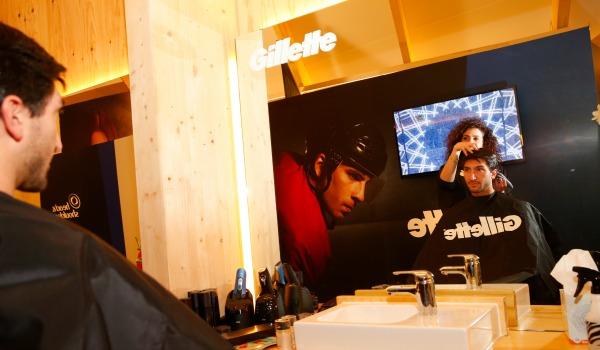 OK!: What advice do you have for this year's batch of athletes specifically?
EL: It's so hard to figure out what to tell up and coming athletes cause every athlete is different, but I would say that the most important things that I learned came from my parents at a very young age. My parents, specifically my mom, always taught me the importance of real achievement, and not just the importance but the perpetuity of it. So many things in this world are instantaneous, they're quick to come and quick to go, but real achievement is rare, and real achievement is forever. That lesson was really crucial to my success because it affected my work ethic, my determination, and the way that I set goals and what those goals were. Having my parents support my career has been so important, too. I always tell athletes to thank their families and support system. That's why I teamed up with the P&G Thank You Mom campaign. They celebrate the moms behind the athletes. The moms that support their children unconditionally and allow them to live out their Olympic dreams.
Do you remember watching Evan compete? What's your favorite sport in the Winter Olympics? What is your favorite moment of the 2014 games so far? Tell us in the comments below or tweet us @OKMagazine.