NEWS
Execs Wanted To 'Free' David From Dad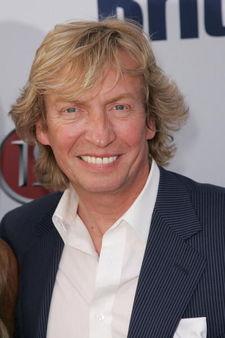 An American Idol exec has said that Jeff Archuleta was removed from rehearsals and banned from helping with song-selection to "free" his son.
Exec producer Nigel Lythgoe says that he was not kicked out for double-crossing producers by altering David's lyrics after he was told not to, but that they had just wanted to "take the pressure off" the singer.
Jeff was banned from backstage on Saturday after weeks of reports that he had been interfering in his finalist son's preparations for the show.
Article continues below advertisement
Reports claimed Jeff had been booted because of a row with producers over David's performance of Ben E. King's Stand By Me.
But Lythgoe dismissed the incident, in which David inserted lines from Sean Kingston's reworking of the song into the original, as a "misunderstanding".
"Jeff Archuleta has been asked not to participate in the choice of music with David or be in the room when David is working out his routines that he wants to sing," Lythgoe told EW.com.
"He's fine to be in the studio -- nothing wrong with that. We just want David to be able to be free like everybody else to get on and do what they want to do."
David's voice coach, Dean Kaelin, has defended Jeff, claiming that the ban is to prevent Jeff's presence from giving David an advantage over his rivals.
But Lythgoe denied that version of events.
"It has nothing to do with fairness. We just want everyone to have an equal opportunity, and if that's fairness, fine.
"But this is more of just the fact of let's take some pressure away here, you know? It's like anybody appearing in front of their mom and dad. Let's just open up the pressure cooker, release the pressure, and you just get on and do what you gotta do."