NEWS
Farrah Fawcett Passes Away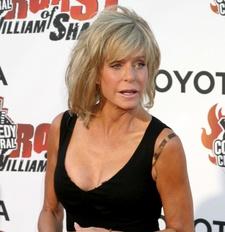 Farrah Fawcett finally lost her long battle with cancer today, and passed away at St. John's Health Center in L.A. at the age of 62. Reports say that her longtime love Ryan O'Neal was at her bedside in the Intensive Care Unit when she died this morning, where she had been hospitalized recently. Son Redmond O'Neal was not present.
As Ryan left the hospital this morning, he told Entertainment Tonight, "She's gone."
Article continues below advertisement
Farrah's friend Alana Stewart was at her bedside as well, telling ET, "I just lost my best friend. Her death was very peaceful."
Around 9 p.m. PT on Wednesday, Farrah was moved from her West Hollywood home to a nearby hospital. Sources tell OK! that the Charlie's Angels star's love Ryan, and her best friend Alana joined her there.
In an interview set to air Friday night on ABC's 20/20, Ryan tells host Barbara Walters that he has asked Farrah to be his wife and she had agreed. The two have been together off and on since 1982 and are parents to Redmond, though they never walked down the aisle together.
Farrah was first diagnosed with cancer in 2006. In Feb. 2007, after undergoing chemotheraphy and other treatments, she was judged to be cancer-free. However, a new tumor appeared in May 2007 and she once again began treatment.
Our thoughts are with Farrah's family during this difficult time.
FARRAH REMEMBERED: