NEWS
Fashion Week Day Seven & Eight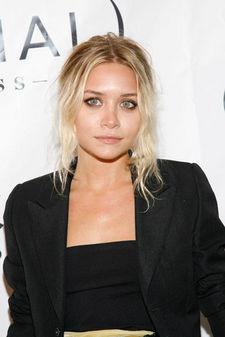 Alice & Olivia
Attending the Alice & Olivia store was a nice little escape from Fashion Week reality as OK! entered the Alice & Olivia Wonderland. With oversized cupcakes, tea, Lucid absinthe and models posing in the new collection, it was a very fashionable adult tea party. Bijou Phillips came with a friend in dresses and rain boots and danced with the models. She even managed to tell Lost's Maggie Grace that she is a huge Lost fan. Maggie who just flew in from Toronto where she has been filming was flattered. Moby also stopped by to see the new collection, which even features an adorable girl's line.
Article continues below advertisement
Calvin Klein
Calvin Klein took their show off-site to the same space that hosted their CK party Day One of fashion week. With the sleek, white runway, seats and walls it gave insight to the collection - very simple and basic colored. Ashley Olsen who was in a t-shirt and skirt with this amazing belt smiled as she saw something she liked. Rosario Dawson, Kate Bosworth and Julianne Moore who are all fans of the line came to give their support.
Custo Barcelona
Glitter, sparkle and color were all the rage at the Custo Barcelona show. It was only natural that Cheetah Girl herself, Adrienne Bailon who filmed Cheetah Girl's 2 in Barcelona showed up to give her support. "They have the most amazing dresses," she told Ok! "My souvenirs for all my girlfriends were dresses from Custo." As for what she likes to wear the most, the petite Adrienne said it has to be dresses. "They are easy to go on, and I'm not the best at putting outfits together, so I always think one beautiful piece and add some accessories." Rescue Me's Sherri Saum even fell in love with the line. "You open my closet and it's all shades of brown, gray and taupe," Sherri told OK! "I'm not very much into color until I saw Custo's stuff."
Article continues below advertisement
Heatherette After Party
Lotus
The after-party for Heatherette was just as eccentric as the show. On the main floor, drag queens and burlesque dancers entertained the crowd as Richie Rich and Traver Rains manned the VIP upstairs. Ok! bumped into a Lia Sophia clad Caridee English who is going to be in an upcoming episode of the much-talked about series, Gossip Girl's. The America's Next Top Model winner told OK! that she films on Monday. "I'm going to be playing a new girlfriend." Jenna Jameson who walked in the show cuddled up to Tito Ortiz and was definitely the lady of the hour.
Tommy Hilfiger
Hammerstein Ballroom
After a performance last night at SOB's (Sounds of Brazil) in New York City, Kat DeLuna made the Tommy Hilfiger show her first priority this morning. Wearing Tommy, the bubbly teen told OK! that she is heading to Japan next week to launch her album. Even backstage, she worked it for the cameras in front of a champagne sipping Rosario Dawson, Emmy Rossum and Diane Kruger. At just 19 and only in this industry for a little over a year, she proves this is what she is meant to do. As for the cameras everywhere, it doesn't bother her too much. Evan Ross, Serena Williams, Michelle Rodriguez and brothers Joey and Russel Simmons who sat across from each other also came out to support Mr. Hilfiger whose mensline featured bowties and ankle pants.