NEWS
Heather Mills Judging Miss USA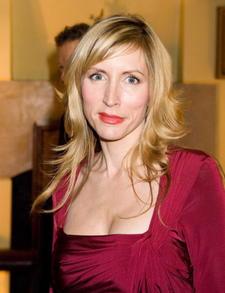 A day after standing before a judge to reach her divorce settlement, Heather Mills has announced she will become one herself -- sort of.
The ex-Mrs. Paul McCartney will serve as a judge for the upcoming Miss USA Pageant, Extra confirms.
the April 11 shindig will be brother-sister duo extraordinaire, Donny and Marie Osmond. Coincidentally, Heather and Marie have both been contestants on Dancing With the Stars, with 40-year-old Heather finishing seventh in the fourth season and Marie placing third last season.
Article continues below advertisement
On Monday afternoon, a High Court judge awarded charity campaigner Heather in she and Paul's prolonged divorce settlement. It was a number that Heather was none too pleased about as she reportedly at Paul's lawyer, Fiona Shackleton, upon hearing the figure.
The Miss USA Pageant will air April 11 on NBC, live from the Planet Hollywood Resort & Casino in Las Vegas.
For more on Heather, tune in to Extra tonight!