NEWS
Heidi Klum Talks Sex With Younger Men and Second Marriages in 'Marie Claire': Is it TMI?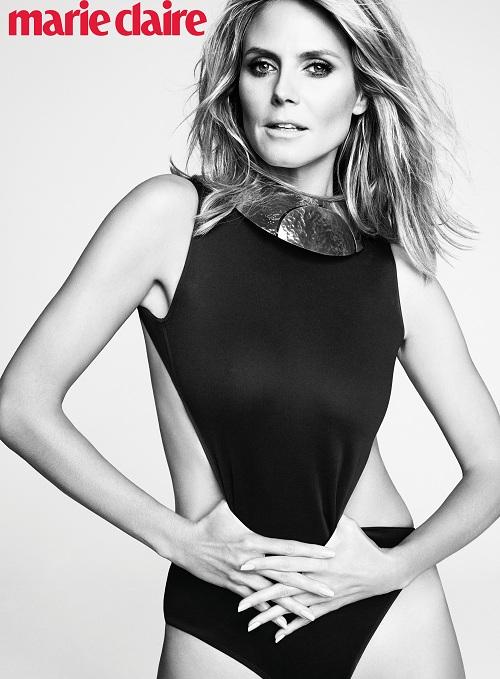 We love Heidi Klum for her gorgeousness, sassiness and realness—and all of that is captured in the February issue of Marie Claire! While discussing her life as of late, the Project Runway host ends up doling out some pretty worthwhile advice. Our favorite?
"Some people are more experimental in bed and others are more boring," Heidi says. "If you are wild and crazy, bring it on so the other person is well aware that you have little devil horns that come out every once in a while. It's good to make an effort to dress up sometimes, to do things outside of the norm."
Article continues below advertisement
Article continues below advertisement
Sorry, 25-year-olds! In any case, Heidi is reportedly still going strong with bodyguard boyfriend Martin Kristen, whom she began dating after her marriage to Seal hit the skids. The twosome appear to be quite serious, but Heidi says marriage is probably not in the cards.
"I don't think so," Heidi says about the possibility of a second marriage. "No. No. I wanted to keep the memory of our wedding alive every year, that's why I thought it would be fun to get married over and over. But now I don't think it's that important. I'm not angry about anything, but I don't think I will. Maybe if I'm with someone for 15 or 20 years, and we do it in our old age as a fun thing to do…But I don't have the urgency anymore."
Do you love how open Heidi is, or do you think her bedroom opinions are TMI? Tweet us @OKMagazine and let us know!