NEWS
Heidi Montag's Stepbrother Dies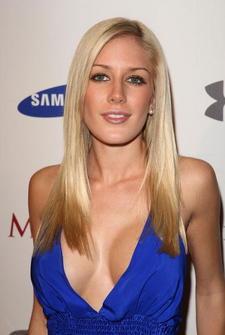 Heidi Montag's stepbrother has died in a freak accident, just a month after returning from serving in Iraq and Afghanistan.
Eric O'Hara, a member of the 82nd Airborne Division, died on Thursday after falling off of an icy roof of the hotel he worked at in Steamboat Springs, Colo.
The 24-year-old was helping remove snow from the roof of the Steamboat Grand Resort Hotel and had released a safety clip to allow him more movement when a piece of ice broke loose, causing him to fall over the edge.
Article continues below advertisement
Eric had returned home last month after a 15-month combat mission in the Middle Eastern countries.
"Having made it through 15 months in Iraq, and then to have this happen . . . it's really tough," his uncle, Dave Patston, tells Rocky Mountain News.
Heidi's father Bill is married to Eric's mother Terri.