NEWS
Helen Mirren to Guest Star on 'Glee'!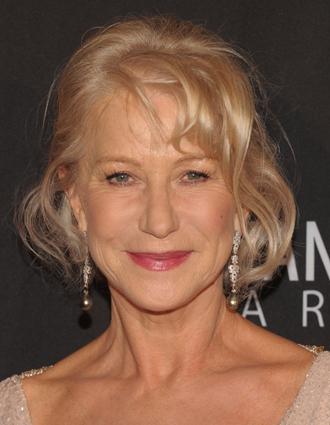 The producers at Glee are definitely back on the celebrity guest-star train. After numerous big names like Gwyneth Paltrow and Kristin Chenoweth appeared last season, the show seemed to step away from that angle during the first half of this season.
But in recent weeks, Glee has announced that Gloria Estefan, Ricky Martin and NeNe Leakes would all be appearing on the show in the new year.
OK! NEWS: HELEN MIRREN, 66, NAMED "BODY OF THE YEAR" BY L.A. FITNESS POLL
Article continues below advertisement
Now comes word of a "royal" casting. The Queen star Helen Mirren has signed on to guest in the Jan. 17 episode, the first one back after the holiday break, reports TVLine.com. But Helen will not be seen onscreen. Confusing, eh? Well, the actress secretly did voice recordings for the show and will be the "inner voice" of an undisclosed character, a source tells TVLine.com.
OK! GALLERY: STAR-STUDDED ARTHUR PREMIERE IN THE BIG APPLE BRINGS OUT THE BEST
"Helen came in and secretly recorded several long and hilarious monologues two weeks ago," says the source. "Then she visited the kids on-set, and they had no idea she was coming; they were stunned."
The role was written for Helen, and producers didn't have to talk her into it too much. "Helen's a big fan of the show," says the source, "and the message it sends out about arts education."
This voice could be any number of characters. Could it be Sue Sylvester? Could it be Brittany S. Pierce?
Who do you think it will be?