NEWS
Jackson Doc Waited 30 Minutes Before Calling 911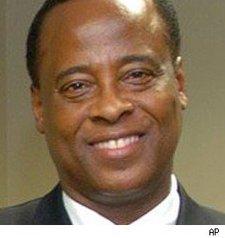 In one of the more head-scratchingly ludicrous statements to come from the lawyer repping Dr. Conrad Murray, the cardiologist who was attending to Michael Jackson when he went into cardiac arrest last Thursday, it has been revealed that Murray didn't call 911 immediately upon discovering the King of Pop unable to breathe and with only a faint pulse. In fact, he waited an entire 30 minutes before calling for help!
Article continues below advertisement
And his excuse? Doc Murray's lawyer Edward Chernoff says it's because he didn't know the exact address of the superstar singer's home.
Suppose it was too complicated for the doctor to step outside and ask any of the photographers or fans for the address. Or maybe just ask any of the other people inside the house?
Just a thought, but then again... we're not doctors.