NEWS
James Cameron Takes Home PETA's Proggy Award for Avatar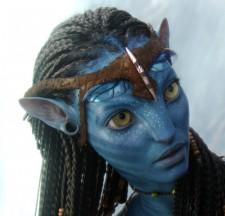 With much success already accredited to its sci-fi name, Avatar has been cleaning up at every awards show, but this time James Cameron took home the PETA's Proggy Award for Outstanding Feature Film.
After contributing to the inspiring message in Avatar, James was recognized for his progress and recognition of animal-friendly achievements around the world.
Avatar, which teaches the importance of the connection between nature and human life, will earn James a framed certificate and letter of recognition from PETA.
Article continues below advertisement
"We hope viewers will come away from Avatar with a new way of looking at the world around them and the way we treat our fellow earthlings. For helping animals with the positive message of this film, James Cameron is PETA's 'King of the World,'" PETA Senior Vice President Lisa Lange gushes about the film's director.
Not only was the innovative flick praised for its outstanding special effects, but PETA did not fail to award the movie for its similar-to-real-life depiction of the Na'vi people, who are being forced off of their native land by a human corporation.
Among many other nods, Avatar took home a Golden Globe for Best Picture.