NEWS
Jay-Z Supports Gay Marriage: "You Can Choose to Love Whoever You Love"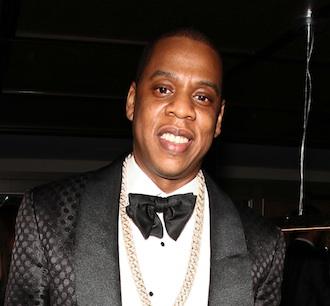 Earlier this week, Jay-Z showed his support for same-sex marriage in an interview when he said what people do with their lives is their own business.
OK! NEWS: BEYONCÉ & JAY-Z — LONDON CALLING?
During a CNN interview, sitting cross-legged on the ground, he indicated, "I've always thought of it as something that is holding the country back. What people do in their own homes is their business and you can choose to love whoever you love. That's their business."
Article continues below advertisement
OK! NEWS: JAY-Z & BEYONCÉ — READY FOR BABY NUMBER TWO!
Then the rapper pointed out technically that discriminating against gay people is the same as racial discrimination. "It's no different than discriminating against blacks. It's discrimination, plain and simple."
While many celebs voiced their opinions recently about President Obama's announcement to support gay marriage, Jay-Z added it's "the right thing to do." As for whether or not it'll cost the president votes when the election rolls around, he mentioned "it's not about the votes."
"It's about people," he added. "It's the right thing to do as a human being."
Catch the quick clip below!