NEWS
Jennifer Hudson Offers $100,000 Reward for Missing Nephew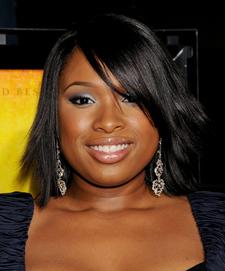 As her world was shaken to its core on Friday with the mysterious, horrifying shooting deaths of her mother and younger brother, Jennifer Hudson continues to hold out hope for the safe return of her 7-year-old nephew, offering up a $100,000 reward.
The Oscar-winning actress' mother, Darnell Donerson, and 29-year-old brother, Jason Hudson, were discovered Friday afternoon in their Chicago-area home. They had been shot to death.
Article continues below advertisement
"Detectives are working 24 hours on this case," said Chicago police rep Monique Bond on Sunday. "There's a lot of forensic evidence. We have to work the evidence and try and solve this case. Most importantly, we want to find the child."
Hudson's nephew, Julian King, is the son of Jennifer's sister Julia. William Balfour, the estranged husband of Julia is listed as a suspect in the murders according to an Amber Alert released on Sunday.
In a statement released on MySpace Celebrity, the Dreamgirls star said, "Thank you all for your prayers and your calls. Please keep praying for our family and that we get Julian King back home safely. If anyone has any information about his whereabouts please contact the authorities immediately. Here is a picture of Julian and what he was last seen wearing. Once again thank you all for being there for us through this tough time."