NEWS
Jennifer Lawrence at 'The Hunger Games' Premiere: "This Is My New Life"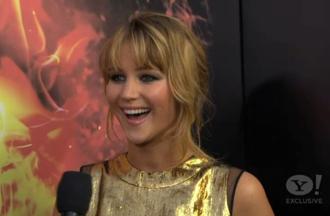 Article continues below advertisement
So, is she happy she took the role?
"I'm glad I took the role, but I was absolutely right about losing my privacy," she told Yahoo! Movies on The Hunger Games red carpet. "It keeps infuriating me, but then I have to realize that this is my new life, people saying 'Hey, I followed you home from the airport, I've been sleeping here, will you sign my autograph?' and I'm like well, that's weird and not OK."