NEWS
Jenny McCarthy: "I'm Pro-Breastfeeding, But I Didn't Breastfeed"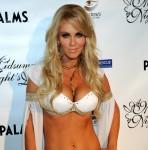 Gisele Bündchen backtracked on saying breastfeeding should be made a law, but a debate has already been launched. According to Jenny McCarthy it should be promoted, but she herself did not.
OK! NEWS: GISELE BÜNDCHEN ON BREASTFEEDING COMMENT — "I AM NOT HERE TO JUDGE"
"The great thing about being a woman is that we get to decide what we want to do with out bodies, Jenny told OK! on Saturday at Midsummer Night's Dream at the Palms hotel in Las Vegas. "So I would say that it should be a rec. recommendation, absolute thing we should promote as women because it does wonderful things."
Article continues below advertisement
Reporting By Melissa Arseniuk